Description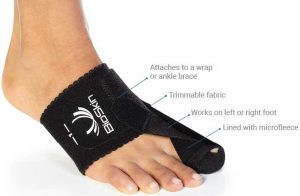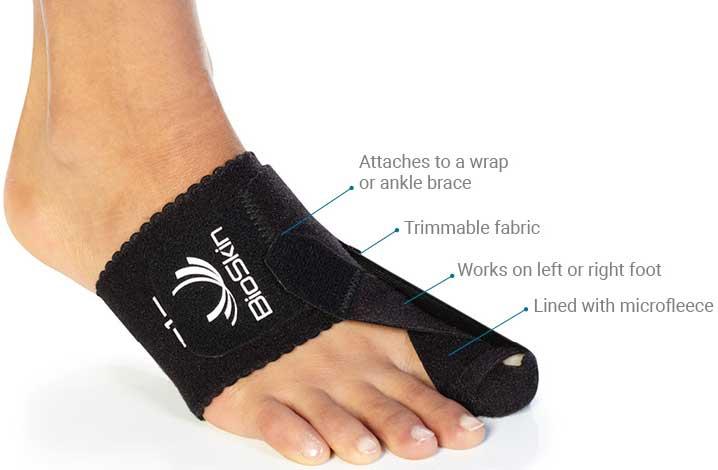 BioSkin Calibrated Compression Wrap with Hallux Control Strap:
Provides an attachment point for the Weil Digit Strapping System without covering the ankle.
Made of hypo-allergenic, non-slip material to prevent migration.
Easily fits inside normal footwear.
BioSkin Hallux Control Strap:
Splinting- Maintains the hallux in a neutral position during critical soft-tissue healing after bunionectomy.
Stretching- Stretches extensor tendons after primary healing to improve ROM and allow normal gait.
Strengthening- provides resistance for patients to strengthen FHL for strong toe-off.
Note: Must be worn with any AFTR brance, or the calibrated midfoot compression wrap.