Description
Product Details:
•  Humanised design: The whole body of this electric pedicure and roller heads are using humanised design streamlined appearance. Handle nestle up to hand streamline. Wave-shaped roller heads is more efficient than the Straight one.
•  Rechargeable callus shaver : Not only more convenience compared those without rechargeable batteries, but also environmentally friendly. You can use your phone charger, wall charger, ipad charger to charge it. About 2-3 hours full charged can use for about 50 minutes.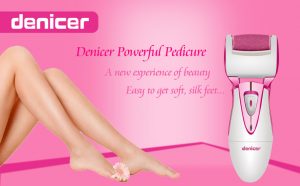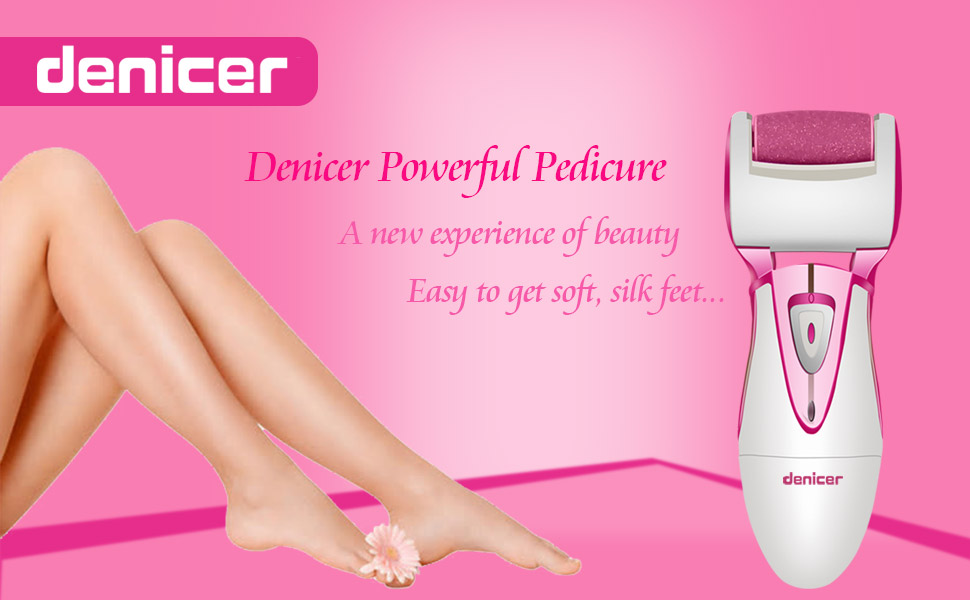 How to pedicure at home?
Step1. Pre-soak, Softened cuticle
•  After the foot bath, the cuticle will soften. And then dry the water on your feet.
Step2. Grind the foot
•  Firstly, using the coarse roller remove the surface hard skin, Gently grind over the callus, corn, hard skin area for 2-3 seconds. Continue this step until you get the softness you desire. then, using the fine roller to grind the inner dead skin.
Step3. Apply Foot Cream
•  Wash the feet with water after finishing the dead skin, and apply appropriate moisturizing lotion to the feet & enjoy your soft, silky feet.
Important:
○  Make sure the file-roller is placed into the unit.
○  Don't use on the same area of the skin for more than 3 seconds.
○  Each Callus remover roller is recommended for one person only. For hygienic reasons, the file rollers should not be shared with others.
○  Our pedicure foot file is designed for smoothing coarse skin on the feet and heels. Don't use this device anywhere else on the body.