Hello! Welcome to FeetCare 😊
We're excited to guide you thru the recovery process! Online consultation available
Having foot problems in Singapore? We're here to help!
For over 8 years, we've helped more than 50,000 of our customers relieve foot pain and resolve foot problems like Heel Pain, Bunions, Flat Foot, Plantar Fasciitis, High Arch, Bursitis, Achilles Tendinitis and more.
We want to help you too.
Happy customers we've helped
How we can solve your foot problems in Singapore
Whether its a bunion or a toenail fungus,
we're here to provide the right relief and solution for any feet issue.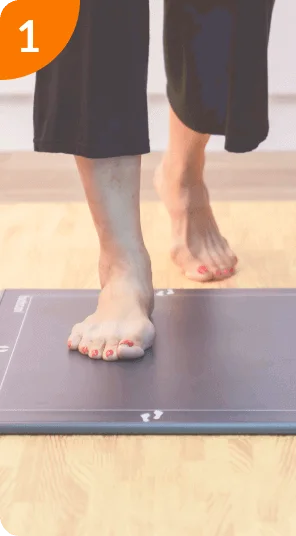 Assess your feet condition
We'll conduct a foot scan to understand your feet condition and the way you walk.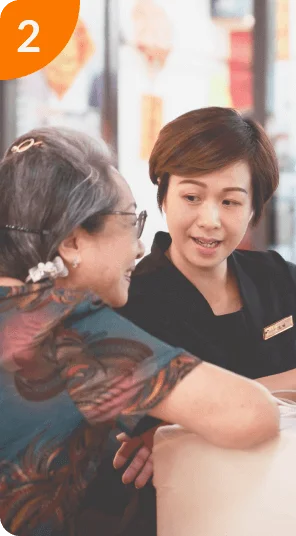 After understanding, we'll provide helpful solutions, and you can try them on to feel the difference.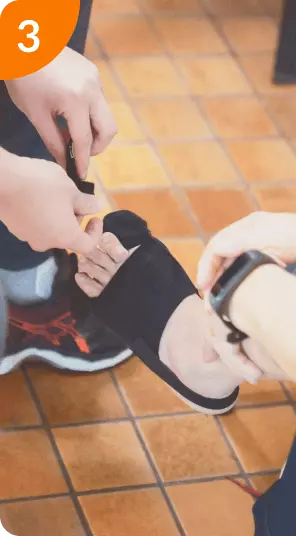 Post-assessment follow-up
We'll recommend helpful foot exercises, and follow-up on your recovery every two weeks.
Common foot conditions we treat in Singapore
Let us identify your condition and see how we can help.
Browse our products online
Different conditions require different products.
Speak to our FeetCare specialist to understand what fits you best.
We're open on Mon :11.30am – 3pm, Tue – Thur: 11am – 8pm,
Fri: 11am – 5pm, Sat & Sun:10am – 6pm.
Here's how you can reach us.
Or simply drop us a message!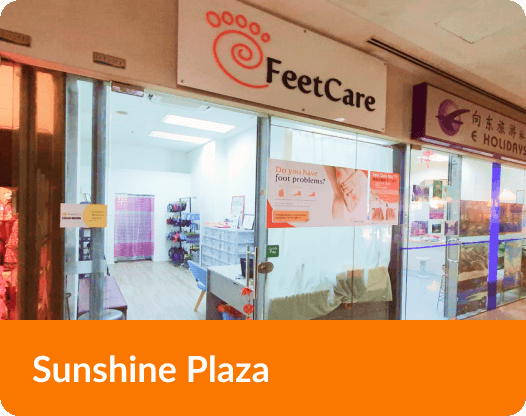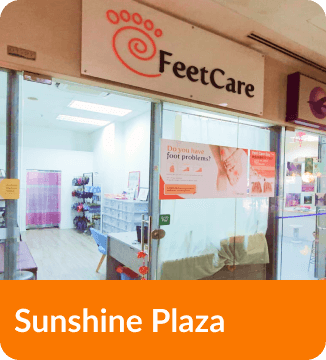 91 Bencoolen Street
#01-27 Singapore 189652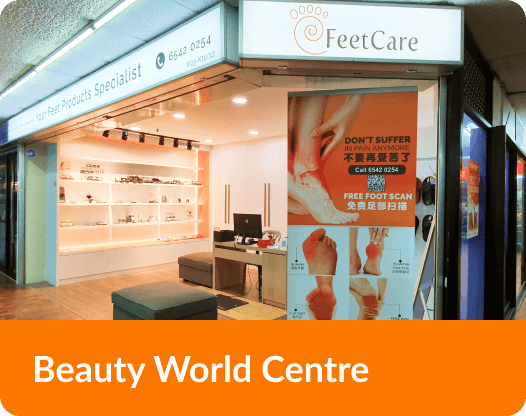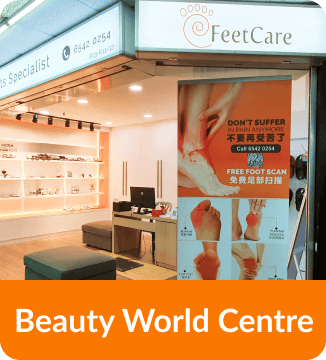 144 Upper Bukit Timah Road
#03-K11 Singapore 588177
(Closed)
Our upcoming roadshows & events
We hold pop-ups monthly at different locations around Singapore.
Come by for a free foot scan and browse some of our feet products!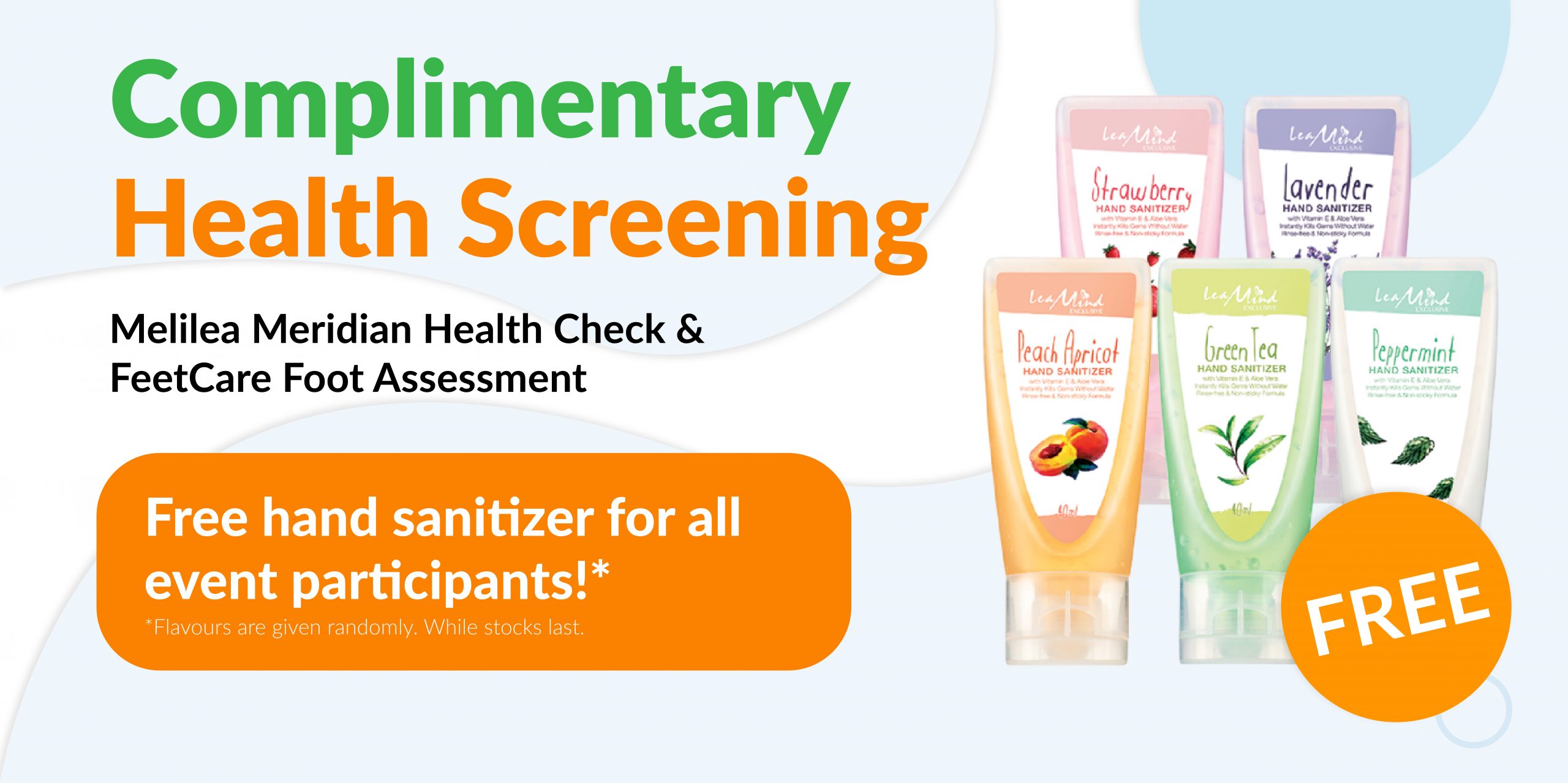 We're providing complimentary Meridian Health Check & Foot Scan. 
Free Hand Sanitiser for all participants.
Feel free to check with our specialist. See you!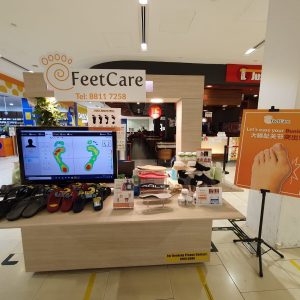 Free Foot Scan Assessment
Our specialist will be there to answer all of your foot-related questions. See you!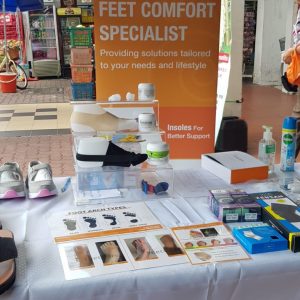 Our specialist will be there to answer all of your foot-related questions. See you!
Here's what our customers are saying about us! 
I am very impressed with JJ's excellent service. She was very patient and provided very insightful advice on feet care. She was not imposing n considered customer's needs first. I highly recommend them if you need insoles.
After getting the appropriate insoles for myself and at about 1 week of usage. The pain experienced in my feet reduced by 98%. I didn't feel the need to have a long rest at the end of workdays anymore. If anyone has feet pains due to flat feet they will definitely help you out.
Very glad to find this place and visited. The owner is so patient in explaining my problem and offered great sugestions without being pushy. Great service and reasonable price!
Very knowledgeable staff and extremely helpful service. My 3rd time purchasing and this time I brought my husband. Highly recommended for people looking for quality footwear, troubled feet or not.