Experience Comfort & Relief Today.
Get The Correct Insoles Custom For Your Feet.
#1 Insoles Specialized Shop in Singapore.
Every feet is different and an incorrect insole can cause more pain than good. If this is your first time buying custom insoles or have experience of poorly fitted insoles, we are here to help. We provide customizing and fitting of insoles for Flat Foot, Plantar Fasciitis, Heel Pain, Leg Length Discrepancy and General Comfort at transparent and affordable prices.
Our insoles product specialists will assess the shoes you are wearing and your foot condition and recommend the right insoles for your condition based on your lifestyle. The result – you can walk comfortably and pain-free in the shoes you already have. You don't have to buy new shoes to fit the insoles.
We do full customization of insoles in-house and also stock leading international insole brands like Spenco, Formthotics and SOLE. They are suitable for sports, work or casual use. Our products have over 2000+ positive reviews and you are guaranteed to walk away happier.
Visit Our Shop to get a pair of insoles fitted for you.
Our Insoles Custom Fitting Process
Step 1: Foot Scan To Assess Your Feet
A foot scan will reveal information about what is your foot arch type and how pressure is distributed on your feet when standing and walking. We use these scientific information to recommend the most suitable insoles for you.
Step 2 : Try Insoles in Your Own Shoes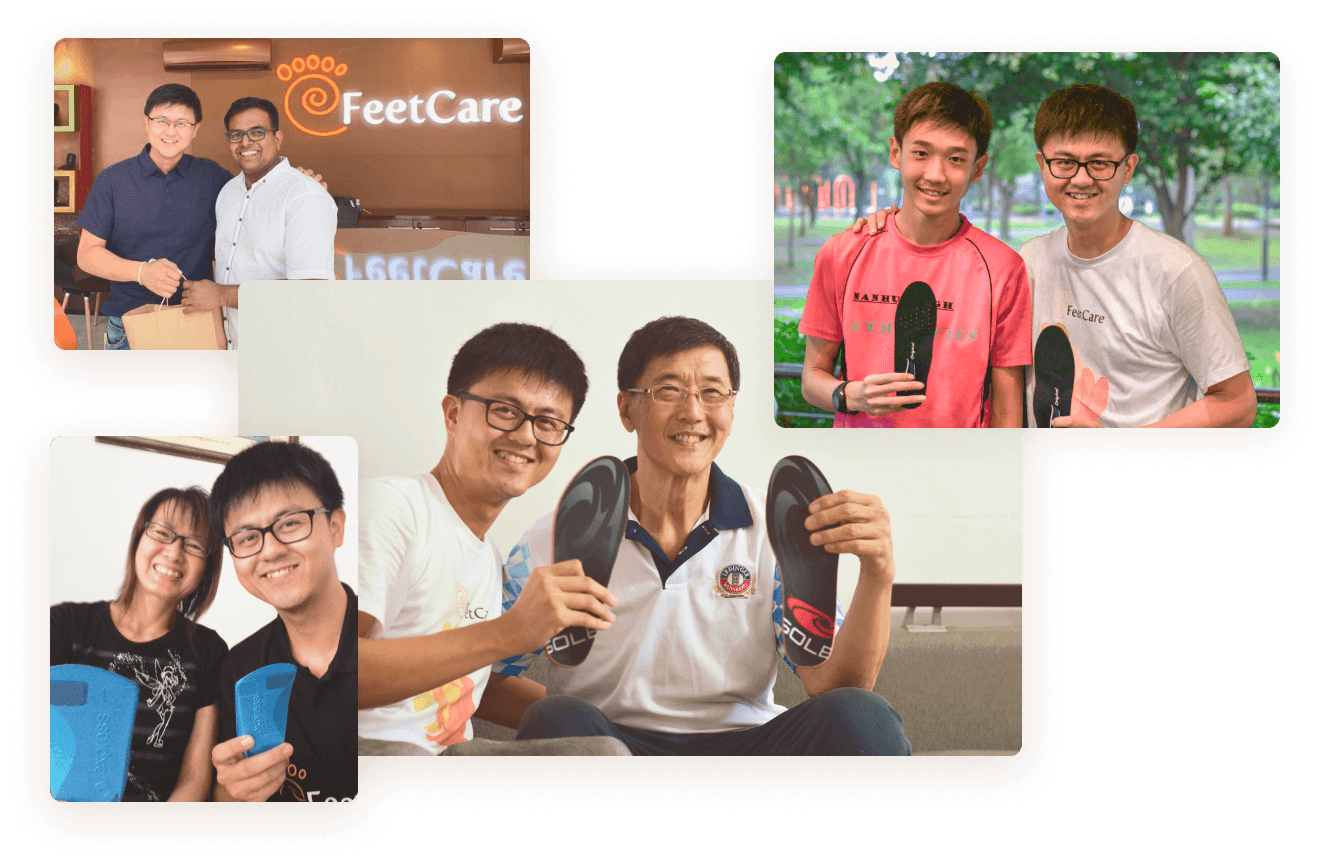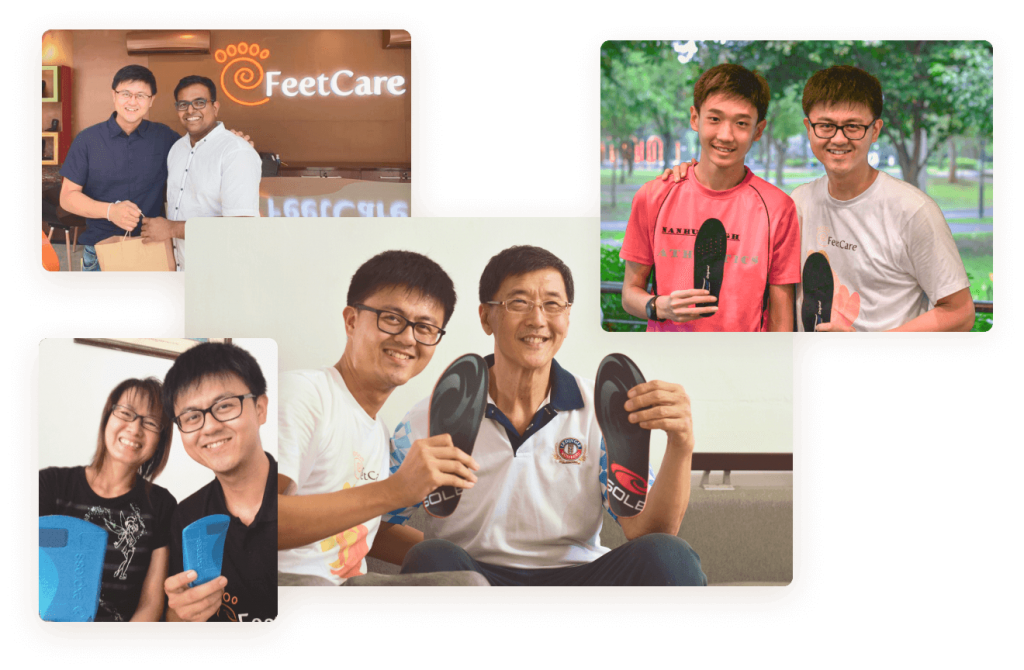 With quality as our main priority, we produce the custom insoles ourselves and work alongside professional manufacturers from USA, New Zealand, Australia to produce high quality insoles. We are confident that our products will help you walk comfortably and pain-free within 2 weeks of using it.
Podiatrist-recommended custom insoles
We believe that each person's feet is unique. When you visit us, we take time to make sure that you are fitted with the most comfortable insoles. There is no rush, and we will only be satisfied with our recommendation when we see a smile on your face.
A good pair of insoles can enable you to walk for long hours with ease, as if you are not wearing them at all. And a wrong pair of insoles can cause much pain just 15 minutes wearing it. We take pride in making sure you get the correct pair and we measure ourselves with happy returning customers. Even after purchase, we will follow up with you to make sure you are comfortable with the new pair of insoles.
Foot Assessment > Insole Recommendation > 3 – 6 Months Review
We provide review of your insoles regularly to check that they are still in good condition.
Custom-Fitted Insoles
Immediately Available
Suitable for Flat Foot, Heel Pain, Plantar Fasciitis, Bunions, High Arch

Child and Adult Sizes Available

Shock Absorbing Cushioning
Custom-Made Insoles
Ready Within 1-2 Days
Suitable for Flat Foot, Heel Pain, Plantar Fasciitis, Bunions, High Arch, Leg Length Discrepancy, Morton's Neuroma, Diabetic Foot, and All Foot Conditions

Custom Length and Width to Individual Foot

Custom Thickness to Fit Any Type of Shoes

Custom Height to Adjust for Leg Length Differences

Shock Absorbing Cushioning

Unlimited Adjustment. Comfort Guaranteed.
Below are reviews from some of our satisfied customers:
"Friendly staff and able to give advice and recommendation what to purchase. Can try on before buying. Recommended for those suffering from bunions."
"Gives very good advice and recommendations base on my conditions. Merchandises are very reasonably priced compared to some other shops I visited before and best of all never let people feel they are hard selling. Highly recommend this place for all your feet issues."
"There are lots of options to choose from and the good thing about this place are the staff that is willing to help you make the right the decision of which one suit you and your need.
Highly recommended place!"
"Great consultant. Helped my wife correct her posture."
"Great experience with the staff, helped me with my bunion condition"
"Happy to chance on the feet products to treat bunion and plantar fasciitis at the recent Heath exhibition. Thanks for the patience and great service!"
We Look Forward to See You Smile When You Wear Our Insoles!
Visit us to get your insoles fitted or get them directly from our online shop.