Watch Your Bunions Grow Smaller.
Fast-Track Your Bunion Recovery.
#1 Bunion Specialized Shop in Singapore.
Are you worried that
your bunions seem to be

getting bigger

over time?
your bunions might

get worse in future

?
your bunions are causing

discomfort

?
Our bunion product specialists will assess your bunion severity and recommend the right products for your condition based on your lifestyle.
The result – your bunions will start to grow smaller and you don't have to worry about your bunions anymore.
We carry the widest range of bunion products in Singapore, including bunion correctors, shoes, socks, separators, creams, stretchers and more. Our products have over 2000+ positive reviews proven to help relieve bunion issues, and it has no known side-effects at all.
Visit Us to get advice on what you can do for your bunions.
Like to Speak with Someone?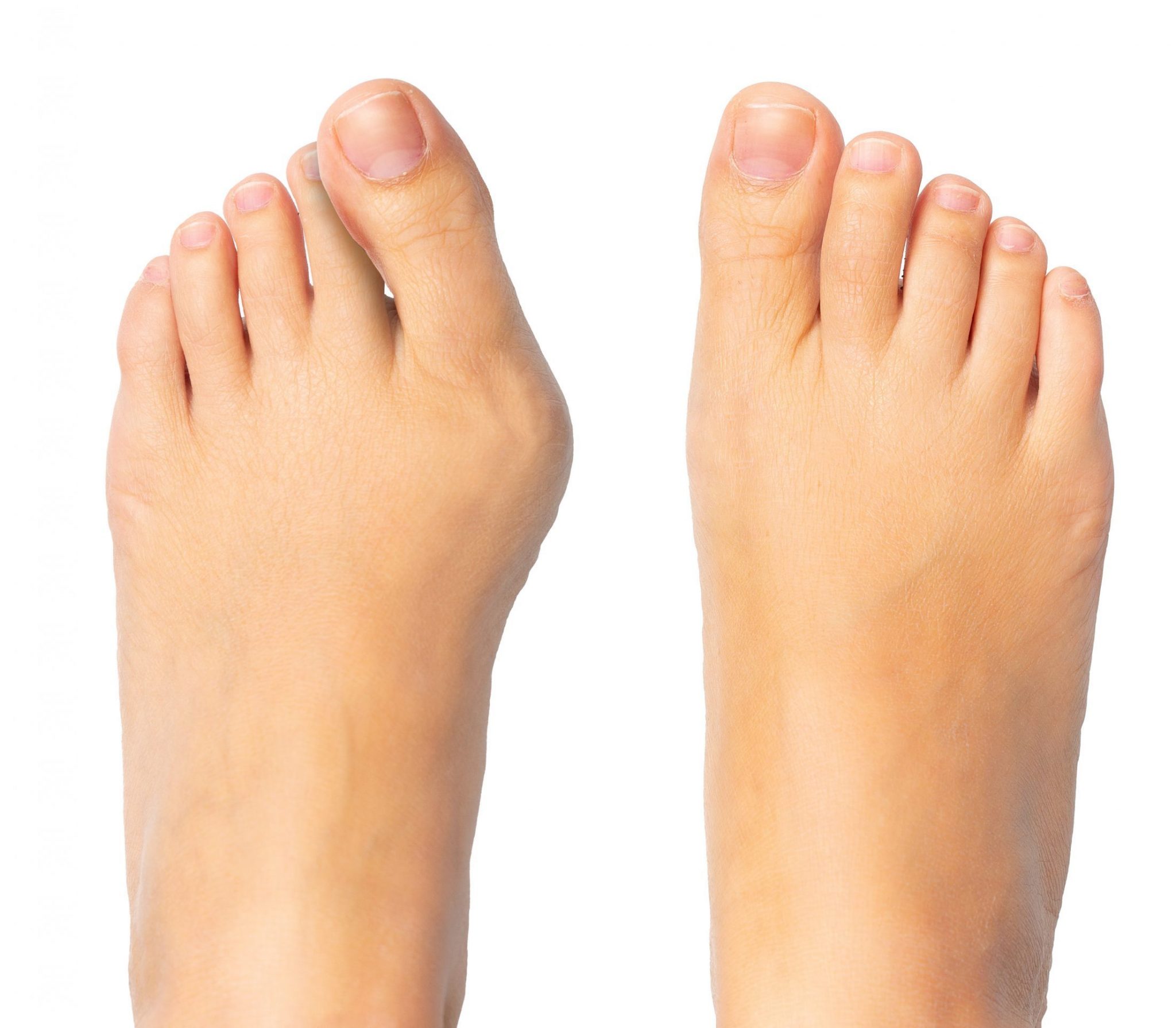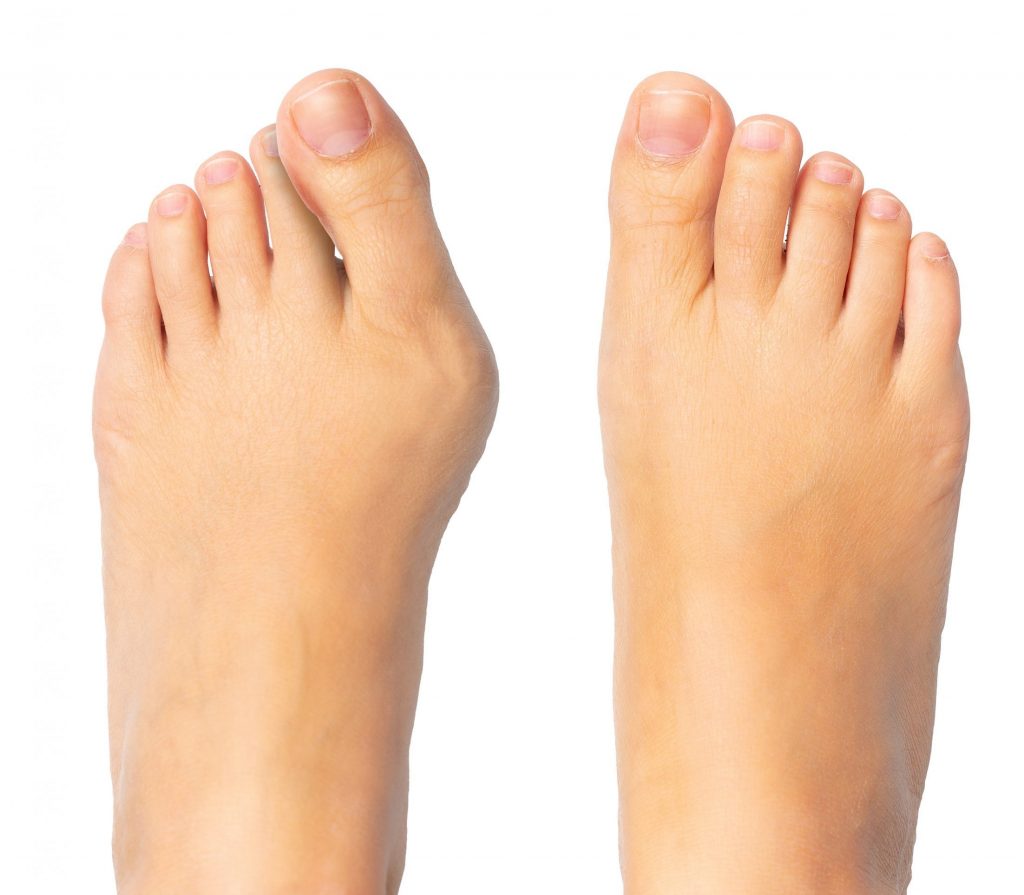 How we make bunions smaller?
A bunion happens when the joint that connects your big toe to the rest of your foot moves out of its alignment. Your big toe will start bending towards the second toe, and the joint becomes red, swollen, and painful.
Bunion is a progressive condition and if left untreated, will get worse over the course of time.
Step 1: Identify the cause of your bunions
Bunion is treatable and knowing the causes will make treating your bunion easier.
Below are some of the common causes of bunion:
• Poor-Fitting Shoes: Footwear such as high heels and narrow shoes may put pressure on the big toe joint, causing it to push towards the second toe.
• Pronation Feet: Due to uneven pressure distribution under the feet, walking and/or running will put extra pressure on the big toe causing the big toe to go out of its alignment over time.
• Hereditary: Foot types can be passed down through genetics, and some foot types more prone to bunions than others. If your family have history of foot types that are more prone to bunions, you might be at risk too.
Step 2 : We measure your current bunion stage
Hover over each image for more information regarding each stage.
Using advanced 3D scanning, we can accurately measure the toe angle so you know which stage of bunion development your feet is at. 
Step 3: We recommend the right correctors for you
The development of bunions took many years to form. Similarly, to effectively relieve bunion discomfort and reduce the size of your bunions, it will take time and patience. We advise you to be patient and use them consistently following our recommendations. 
Wear correctors that are proven to give results.
We believe that each person's bunion is unique. Some have it on only one foot, some have it on both. Some experience pain and some are painless. Some are younger and some are older.
Regardless if you want to be agressive in preventing your bunions from getting bigger or just take your time to try things out, we will offer the right solutions for you.
With quality as our main priority, we work along side with professional manufacturers from Japan to produce high quality bunion correctors. We are confident that our products will help to improve your bunion condition in 6 months.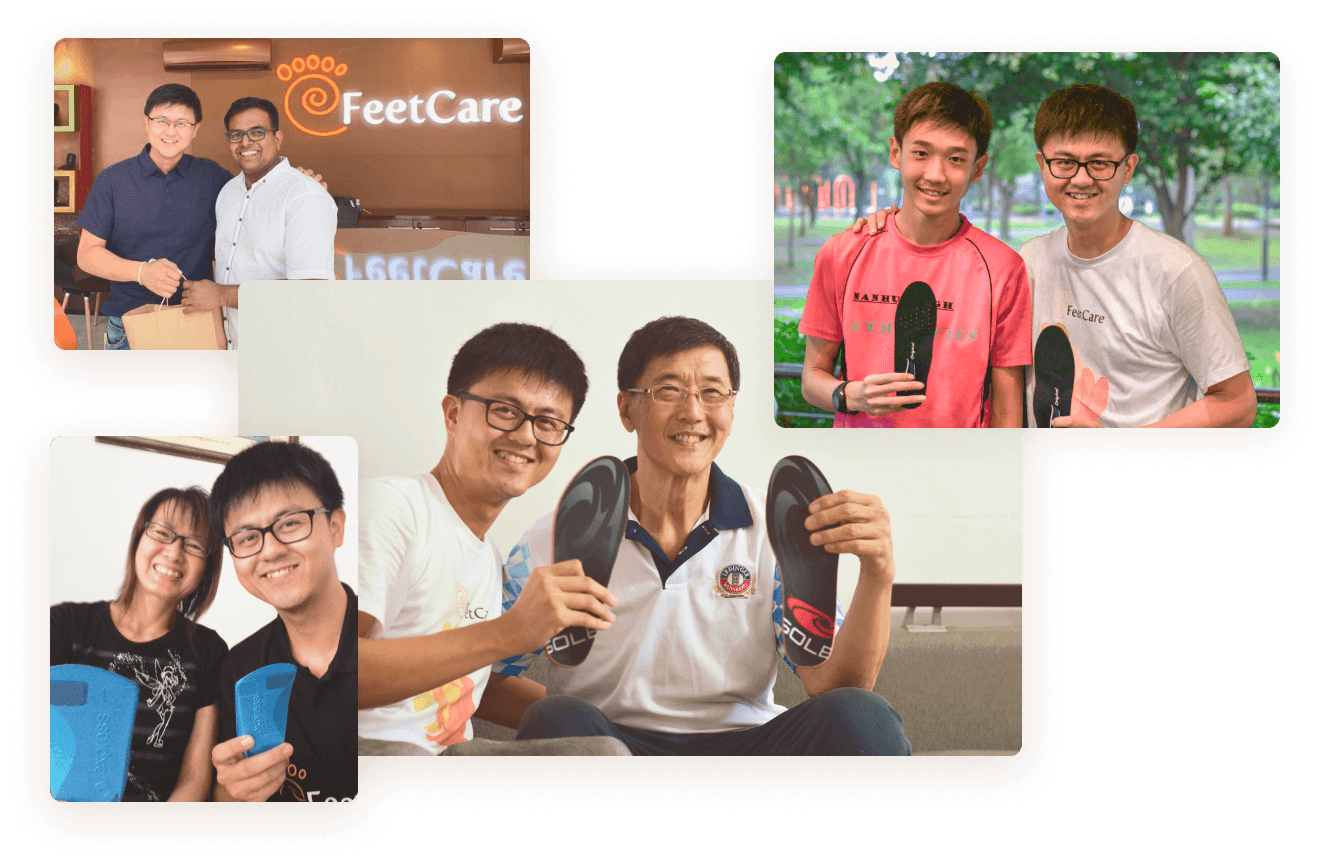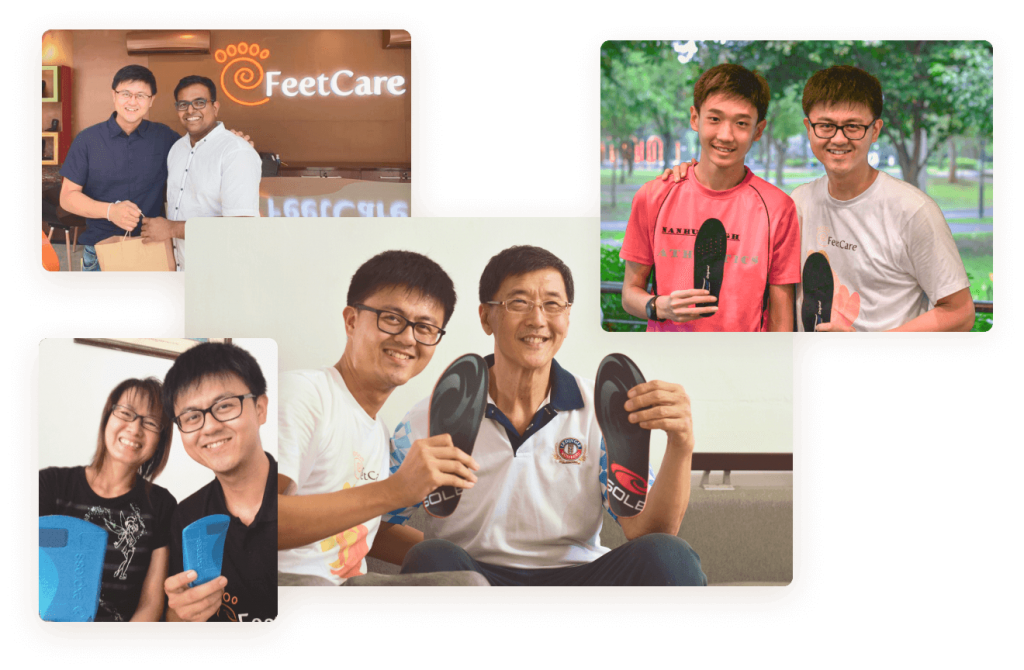 Step 4: We provide personalized support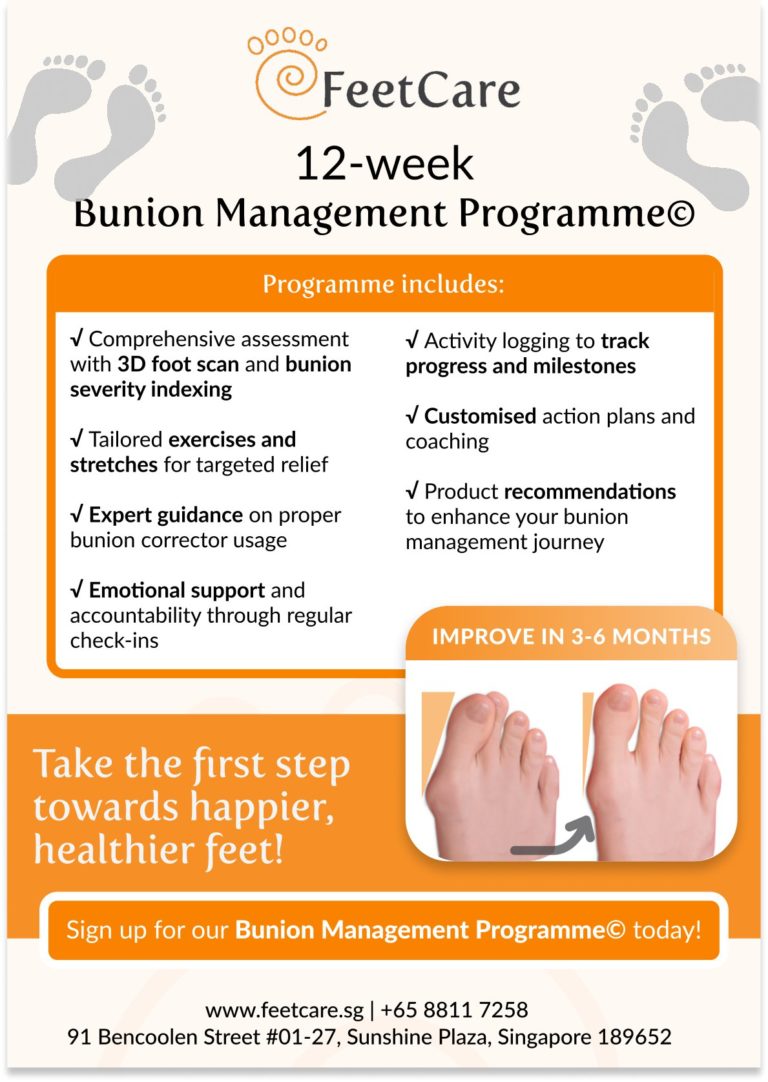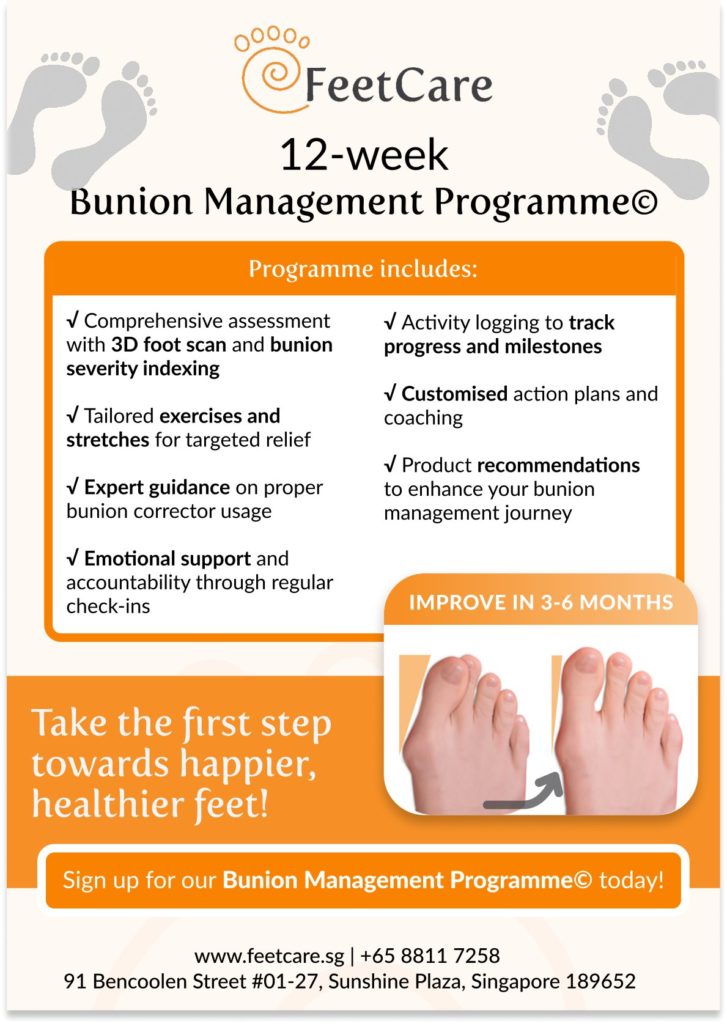 By using our products as recommended, you can be assured of improvements to your bunion condition.
Below are reviews from some of our satisfied customers:
"Friendly staff and able to give advice and recommendation what to purchase. Can try on before buying. Recommended for those suffering from bunions."
"Gives very good advice and recommendations base on my conditions. Merchandises are very reasonably priced compared to some other shops I visited before and best of all never let people feel they are hard selling. Highly recommend this place for all your feet issues."
"There are lots of options to choose from and the good thing about this place are the staff that is willing to help you make the right the decision of which one suit you and your need.
Highly recommended place!"
"Great consultant. Helped my wife correct her posture."
"Great experience with the staff, helped me with my bunion condition"
"Happy to chance on the feet products to treat bunion and plantar fasciitis at the recent Heath exhibition. Thanks for the patience and great service!"
We Look Forward to Helping You Be Bunion-Free!
Get your bunion products directly from our online shop or visit us to try them out before purchasing.