With over 7 years of experience, we've helped more than 15,000 of our friends fit comfortable insoles, relieve foot pain and resolve conditions like Bunions, Bursitis, Achilles Tendinitis, Plantar Fasciitis and more.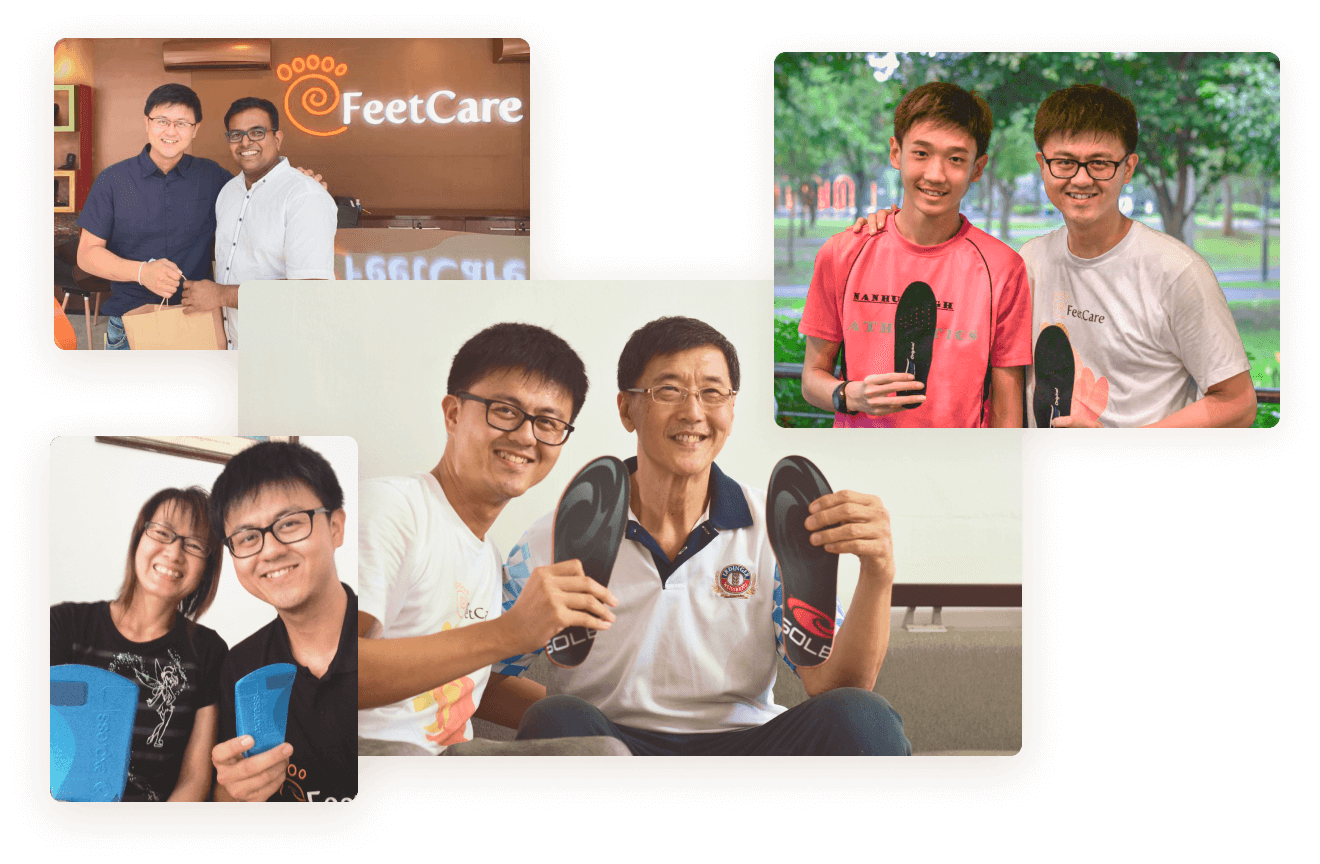 "We promise that every solution we recommend is useful in improving your foot condition."
In fact, we try and test out each and every product we carry. If a bunion corrector is cheap and trendy, but of low quality and material, we'll not bring it in to our shop.
We're always happy to help.
Our FeetCare specialists equip ourselves with the latest skills and knowledge, and we only recommend what fits your lifestyle and daily activities. If you have a tight budget, we'll do our best to find a solution.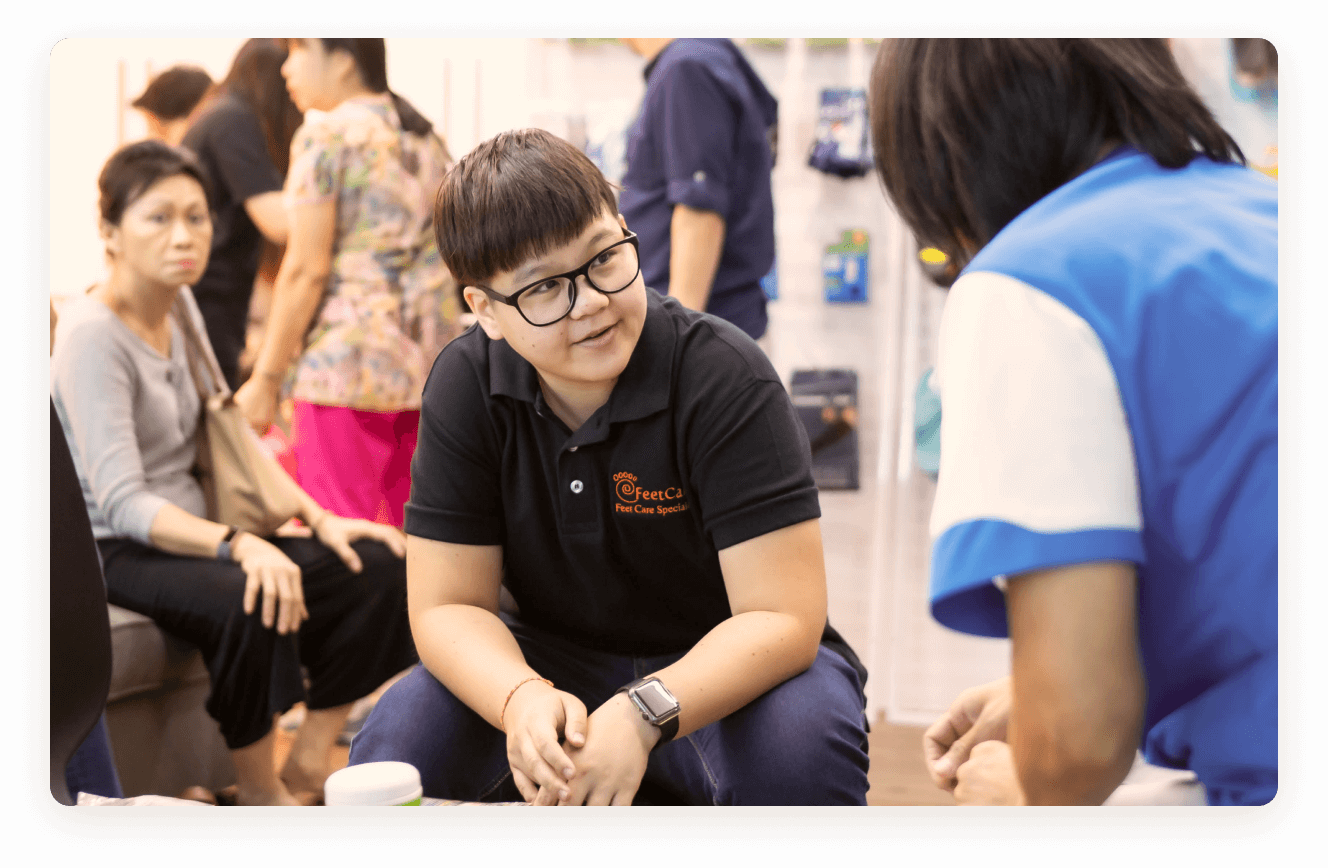 Chang Liang, our founder, suffers from Flat Foot and had difficulties buying the right products for his condition.
So, right after University, he started FeetCare with the aim of providing accessible solutions for people with feet problems.
When we first started, we went around doing house visits with just a small suitcase. We even went to set up tables at national parks and reservoirs to help elderly and runners too.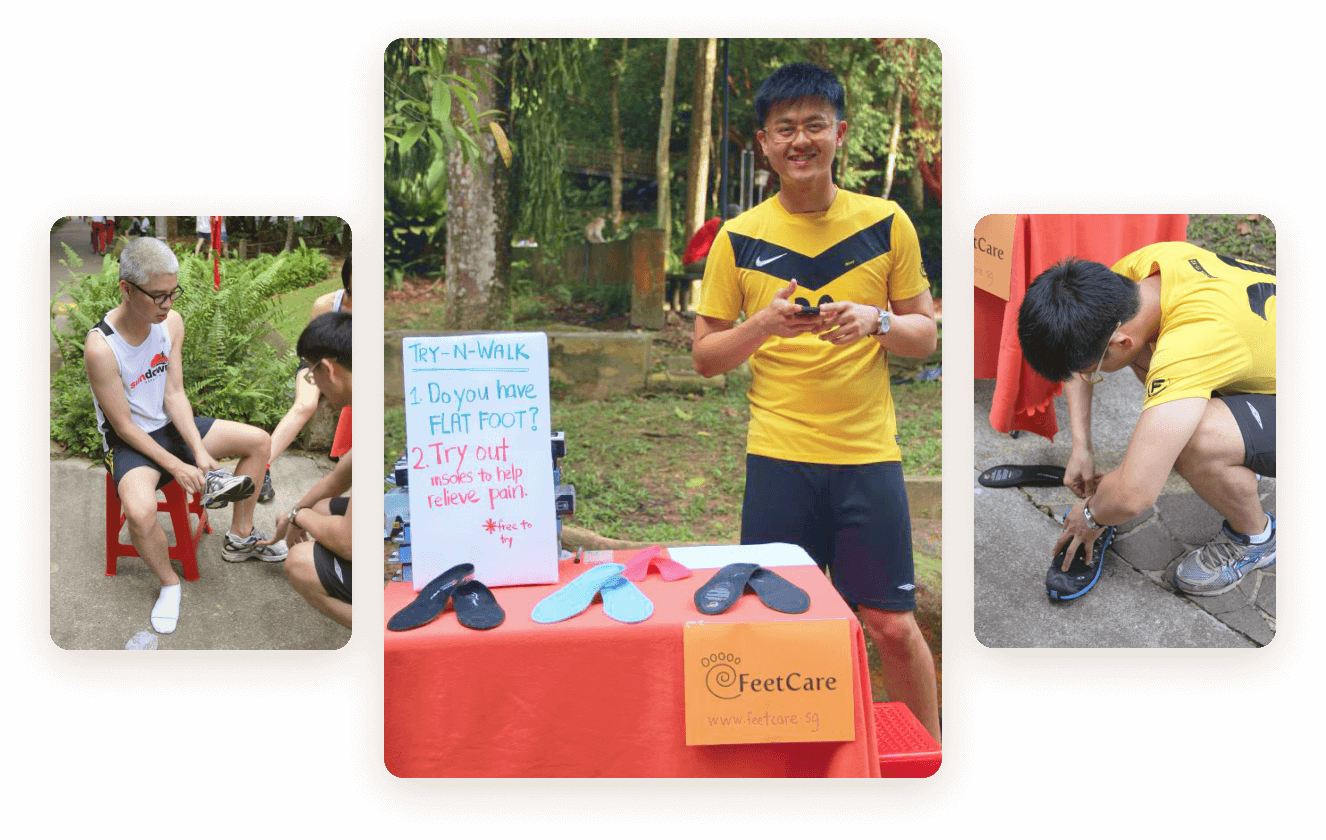 That first year, we helped many flat-footed Singaporeans. With their support, we opened up a cosy shop in Sunshine Plaza in 2018, and another one in Beauty World in 2019!
Running 2 shops now means that we are helping more people with foot problems.
Speak to our FeetCare specialists
today for a free foot assessment.
or simply contact us to book