Description
Product details of Foot Science Red Express 3/4 Insoles | Arch Support | | Improve Alignment | Orthotic Insoles | Balance Insole
Heel Thickness: 5mm
Arch at Highest Point: 20mm
Forefoot Thickness: 2mm
Provide support thanks to their arch profile
Increase bio-mechanical support
Improve alignment of the lower limbs
Increase stability and balance
Reduce the shock of heel strike thanks to the cushioned heel cup
Decrease the velocity of rear foot pronation
Decrease shoe wear on the outside heel
Reduce shock during propulsion due to forefoot cushioning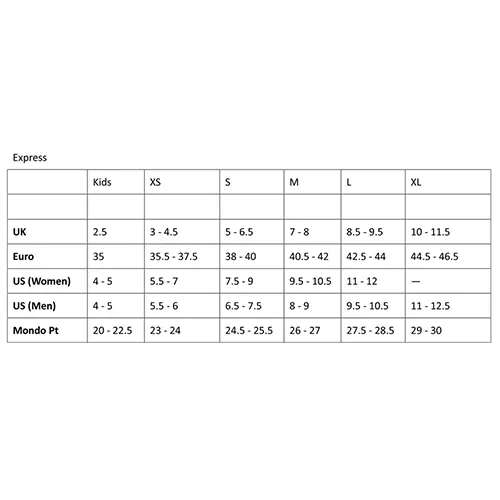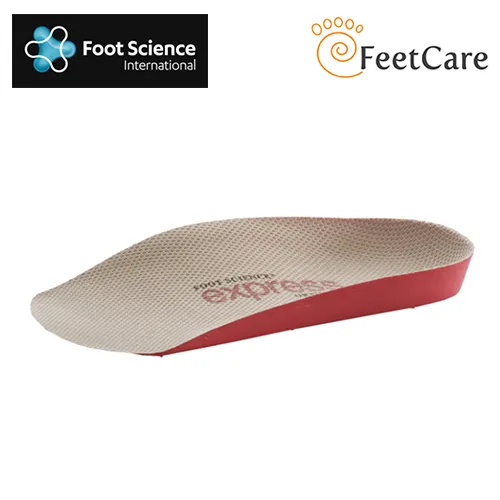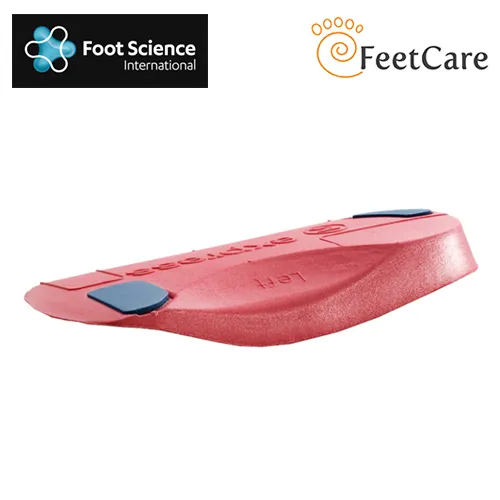 [ ABOUT THE BRAND ]
Foot Science International design and manufactures prefabricated custom foot orthotics to help treat those suffering lower back and limb pain, prevent injuries and falls, and provide greater comfort and performance for athletes.
[ Product Details ]
Express Red ¾ increases support and comfort in hard-to-fit shoes. The ¾ size is ideal for narrow or pointed-toe shoes for both men and women. It's the perfect option when full-length Express doesn't fit. They feature a deep heel cup for added stability and a supportive arch profile to improve comfort and foot posture. The Express Orthotics Hard Density Red 3/4 Length Insoles provide professional-grade care in the form of a ready-to-use product that requires no special fitting or heat molding, while still allowing you to adjust it to become a custom-made foot orthotic device. They are designed to increase bio-mechanical support and provide maximum shock absorption, which makes them ideal for heavier users.
[ Product Features ]
— Heel Thickness: 5mm.
— Arch at Highest Point: 20mm.
— Forefoot Thickness: 2mm.
[ Who Are the Express Orthotics For? ]
These ready-fit medical insoles were designed to support limbs or joints that don't function correctly and are ideal for treating lower limb injuries. Moreover, these insoles:
— Provide support thanks to their arch profile
— Increase bio-mechanical support
— Improve alignment of the lower limbs
— Increase stability and balance
— Reduce the shock of heel strike thanks to the cushioned heel cup
— Decrease the velocity of rear foot pronation
— Decrease shoe wear on the outside heel
— Reduce shock during propulsion due to forefoot cushioning
[ What's Different About Express Orthotics? ]
Invented and designed in New Zealand by Foot Science International, Express Orthotics is one of the best insoles for supporting a limb or joint that is injured or doesn't function correctly. They feature tapered arch support, which allows greater movement of the first metatarsal joint, and minimizes the chances of experiencing pain and discomfort when wearing orthoses. Moreover, their deep heel cup provides additional stability. Each pack of these insoles comes with a set of rearfoot and forefoot wedges. You can use these to adjust the insoles to fit your requirements.
[ How Easy to Use Are These Insoles? ]
Express Orthotics is for individuals who would like a performed and ready-to-use orthotic solution. This is why they are designed to be used straight from the box, with no heat molding required. They will conform to the shape of the foot by body weight and body heat alone.
[ What Is the Difference Between 3/4 Length and Full-Length Insoles? ]
The Express Hard Density Red Insoles are available in 3/4 length and full length. The 3/4 length provides greater versatility and is ideal for narrow or pointed shoes, while full-length insoles provide standard support and can be worn in most casual and sports shoes.