Description
Product details of [1pair] Hallux Valgus Splint Bunion Corrector | Bunion Straightener | Toe Separator
This bunion splint is a 3 in 1 product that provides the benefits of a day splint and a night splint for:
Bunion pain relief
Bunion protection
Bunion correction
Wear it at home during normal activities, barefoot or with a sock. The hinged Bunion Aid splint straightens your big toe while your pain goes away
Adjustable. Easy to use. The soft cushion, adjustable straps and pad feel supportive and good on your feet
Sleep in it. Your toes and feet will move naturally while keeping alignment
Top choice to prevent bunion progression, overlapping toes, hammertoes and avoid surgery
One splint fits R or L foot. One size fits most. For mild to moderate bunions
So comfortable you will wear it more often
Washable
Not for diabetics or those with circulation problems
Send us a chat message, if you need consultation for your bunion problem.
Product Detail: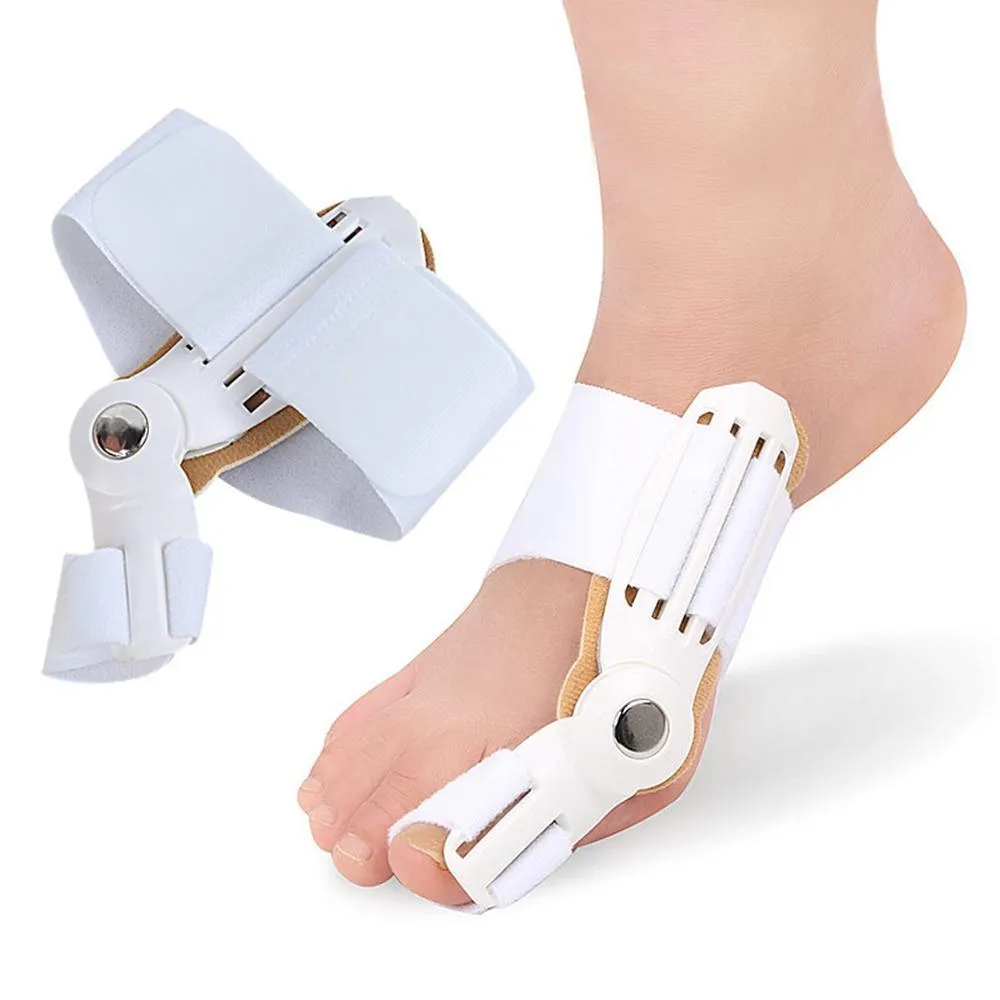 Suitable for people with bunions.
It is a splint that helps to pull the big toe apart and keep it straight.

It keeps the big toe joint flexible and prevents the joint from becoming stiff.

It prevents bunions from worsening.

The soft bumper pad cushions the big toe.

It also stretches tight tendons and toe muscles.

The splint holds your big toe in the desired position.

Podiatrist-recommended for patients who don't want painful, costly bunion surgery.
Direction
Start by wearing it for short intervals of not longer than 30 minutes. Once the joints are more flexible, progressively increase the duration of wear. Only recommended to wear to sleep only when able to wear for more than 6 hours straight. Remove and rest your big toe when feeling discomfort.
Note: Package comes in 1 pair. One size fits all.