Description
Product details of [1pair] Bunion Silicone Toe Spreader | Toe Separator for Big Toe | Anti-Rubbing | Bunion Pain Relief
Relieve external pressure and friction.
Prevents aggravation and irritation at the site of bunion.
Ensures big toe to not overlap second toe.
Washable, reuseable.
Comfortable to wear with any shoes
1 size fit all, Selling in 1 pair (2pc)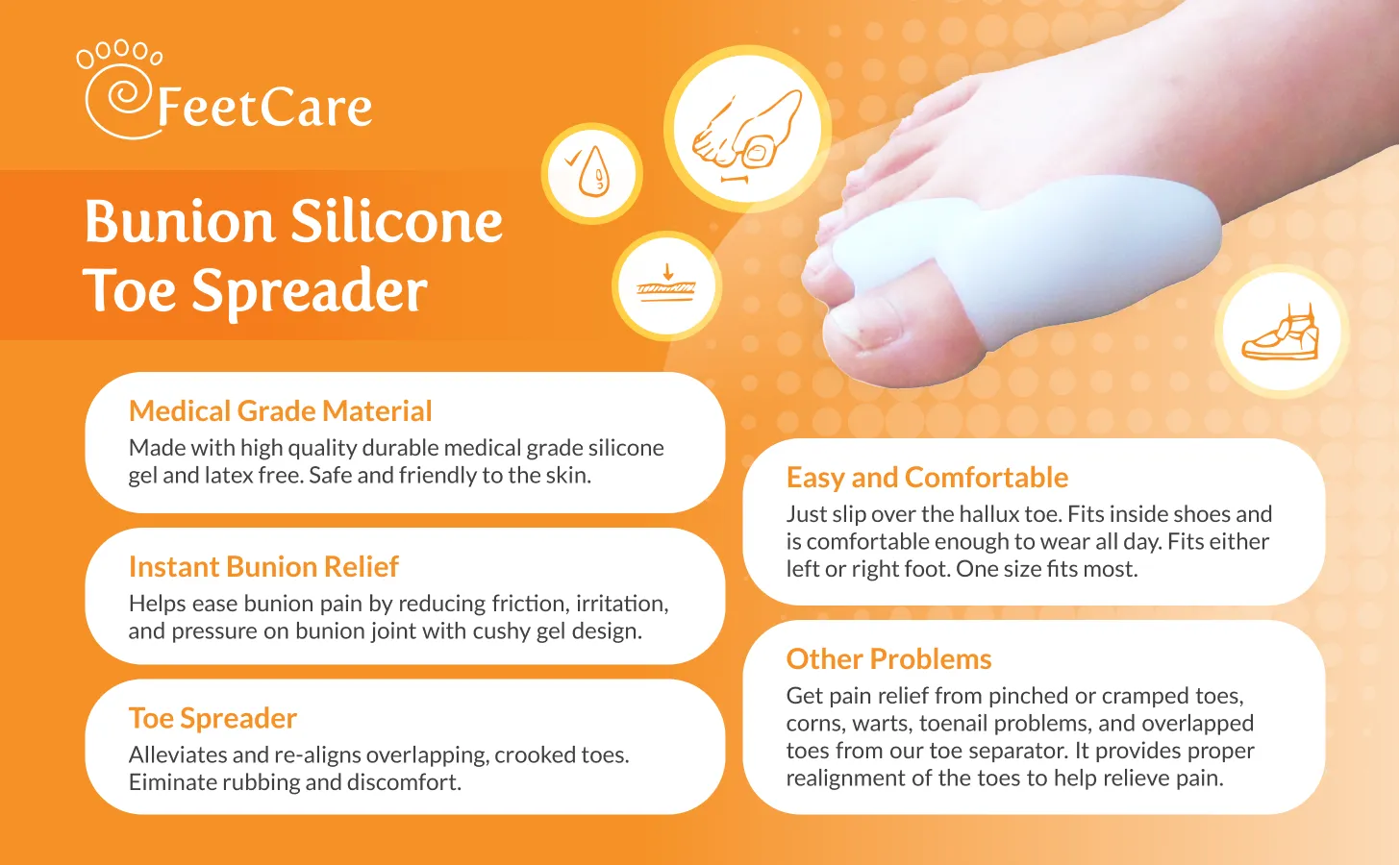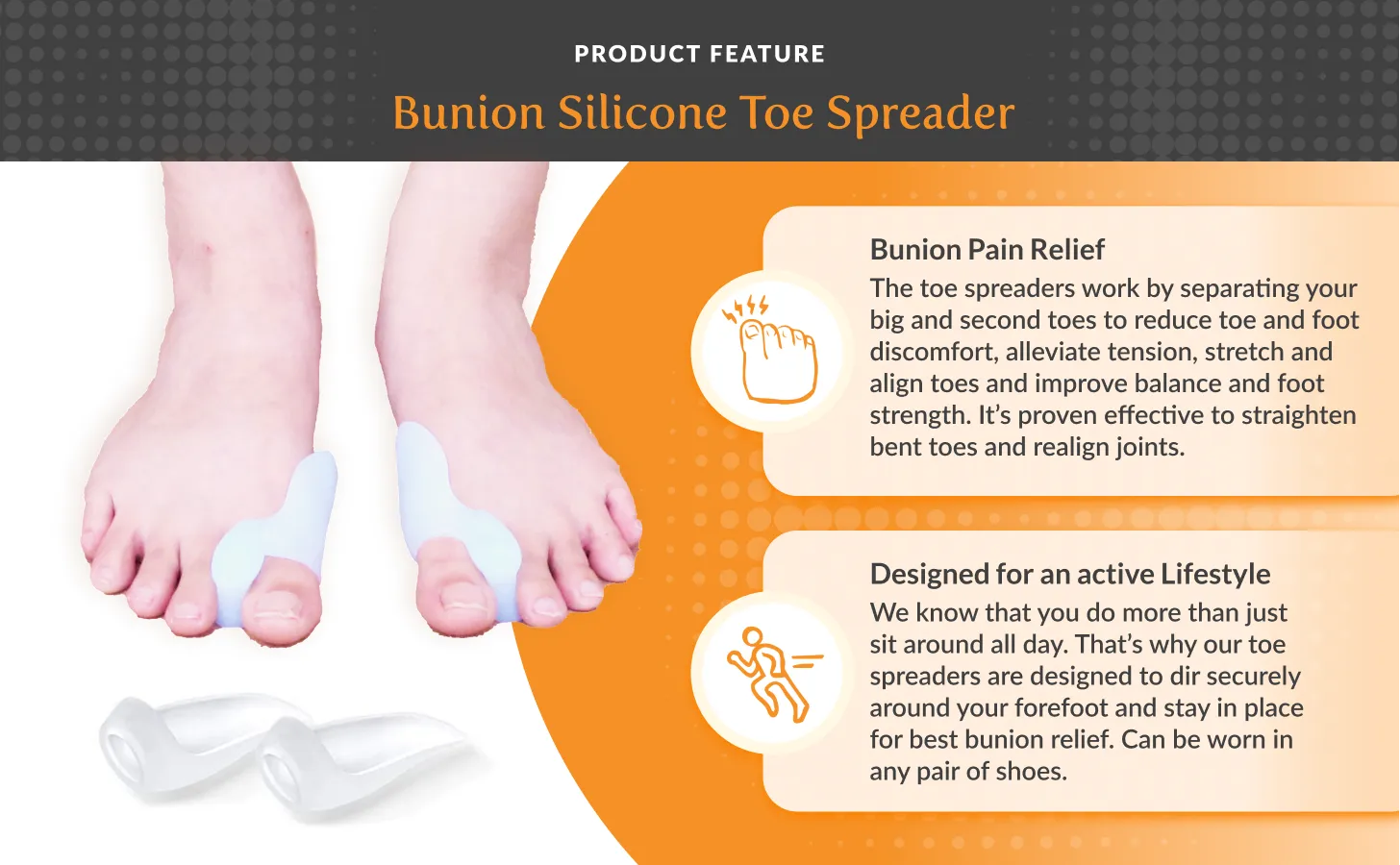 Send us a chat message, if you need consultation for your bunion problem.
Product Detail:
[BUNION PAIN RELIEF] : The toe separators by separating your big and second toes to reduce toe and foot discomfort, alleviate tension, stretch and align toes and improve balance and foot strength. It's proven effective in straighten bent toes and realign joint
[MEDICAL GRADE MATERIAL] : The bunion corrector made with high quality durable medical grade silicone gel and latex free. They are safe and friendly to skin of foot, you don't have to worry about allergies and irritations.

[EASY TO WEAR] : It can be used at day and night, while watching TV, practicing yoga and even in wide-toed athletic shoes for running. Worn every day, they help to gently re-align your toe to its natural position over time.
[DESIGNED FOR AN ACTIVE LIFESTYLE] : We know that you do more than just sit around all day. That's why our toe separators are designed to fit securely around your forefoot and stay in place for best bunion relief. Can be worn in any pair of shoes.
Recommended Care:
Hand wash the bunion corrector with mild soap and Rinse thoroughly with waterAir dry: the bunion pad will renew its self-adhering surface and stick again many times once dried.The life of the hallux valgus bunion corrector is affected by its care, use, and activity level of the individualAfter using this toe stretcher is best to wear socks to avoid sliding when walking.