Description
Product details of [1pair] Toe Separator with Toe Sleeve | Bunion Corrector | Bunion Protector Sleeve | Fabric Grip
Suitable for Bunion, Hammer Toe, Overlapped Toe, Calloused Toe
Comfortable to wear with shoes for daily use.
FEATURES: Made of Fabric + Silicone. Light Weight, Stretchable, Flexible, Reusable Protectors
Sturdy cushioning gel to support your toes, and soft dry fabric to help pads stay in place!
Prevent Toes Rubbing
Washable and reuseable.
Noted: Sell in 1 pair (2pc) | One size fit all | Interchangable within 2 feet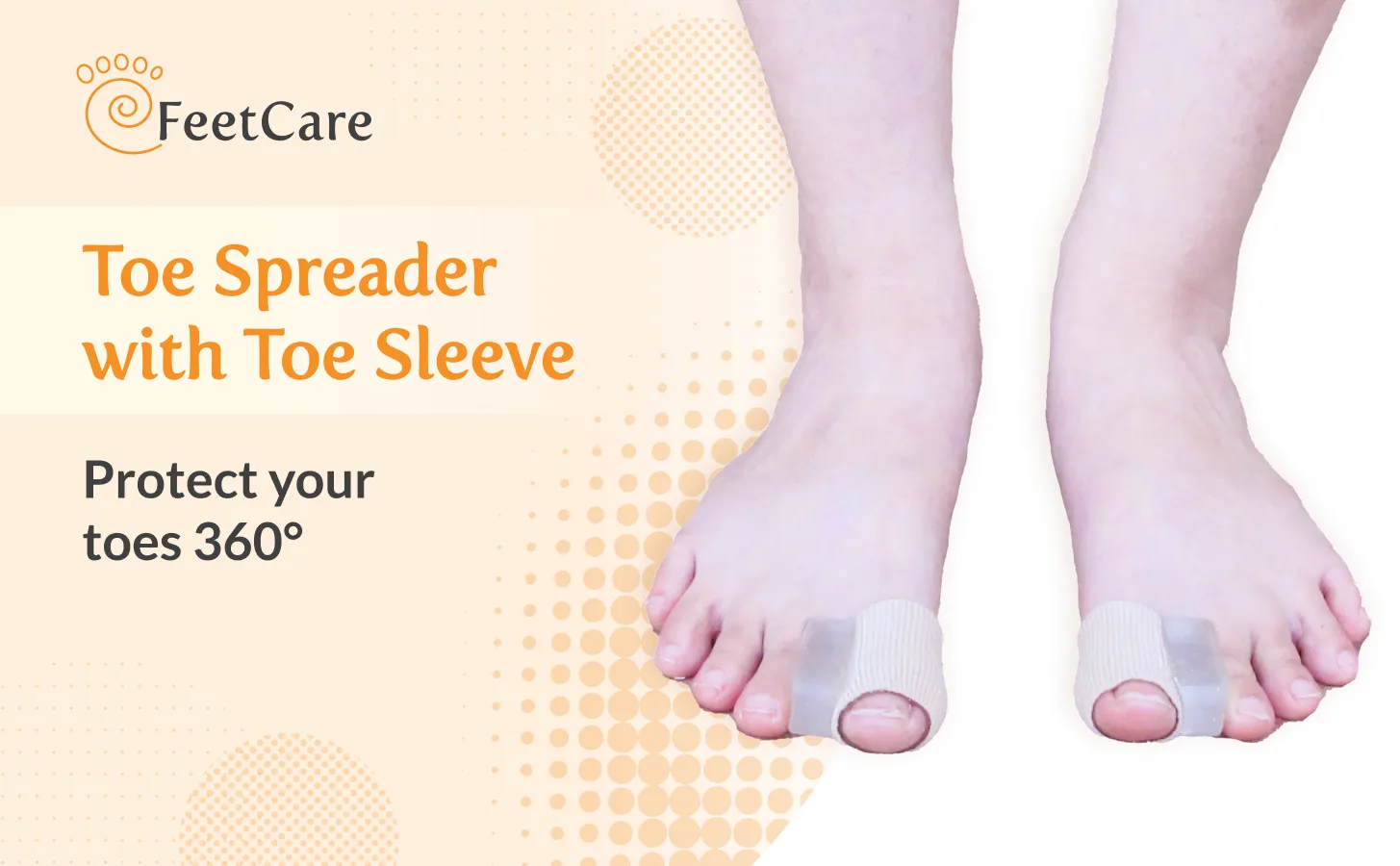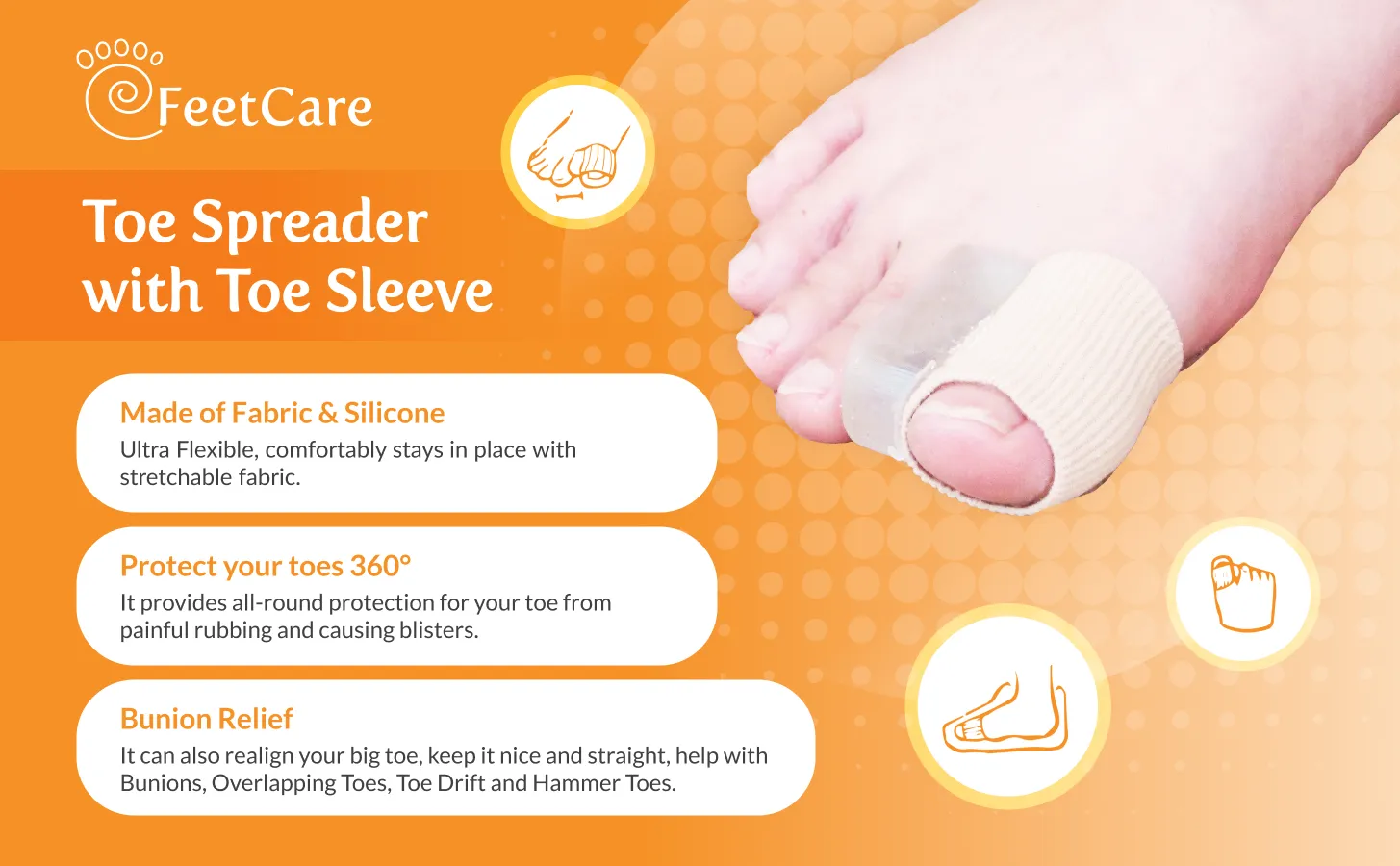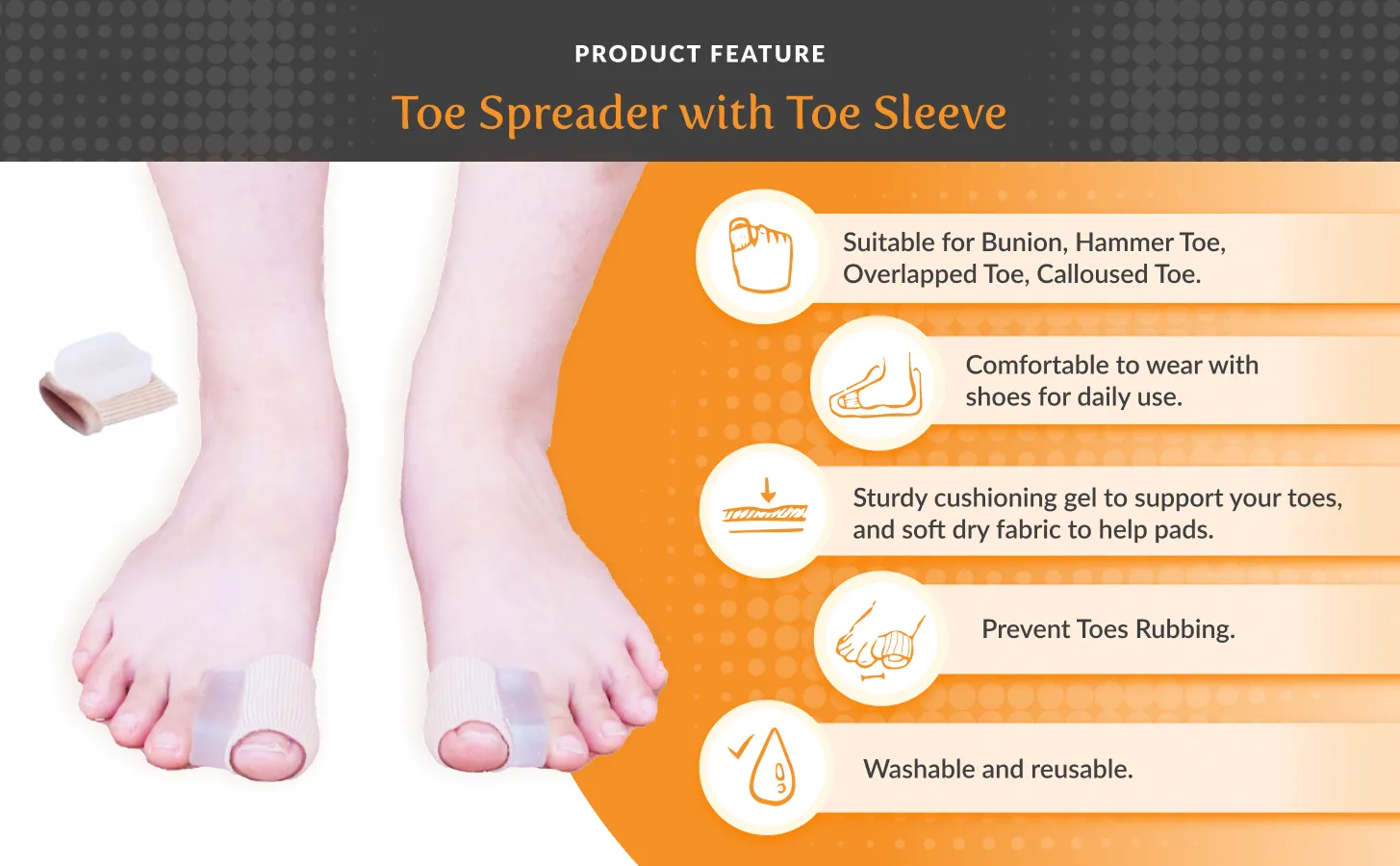 Send us a chat message, if you need consultation for your bunion problem. 
Product Details
-With the narrow side of the gel separator facing inward, put the sleeve on your big toe and turn the cushion between the two toes.
-Cold be worn with bare foot or in socks. It would be better to build up a progress of wearing them all day. At the beginning, you could wear them at home for bare feet. After you used tot hem, you could wear it in shoes all day.
Benefit for Toe Protection and Bunion Pain Relief: designed to provide instant pain relief for your big toe from Bunion Pain, Toe Overlapping and Drift. The MOST IMPORTANT thing is the gel cushion keeps your toes remaining straight as opposed to leaning on your next toe, prevent Hallux Valgus problems.

Reusable and Washable: Come with pair and you would have a spare when the other is cleaned. The gel part was well-glued on the fabric. They are hand-washable and reusable. For the sake of hygiene, We suggest to changing a new pack after 45 days at most