Description
Product Detail:
•  The Zensah Plantar Fasciistis Compression Sleeve is designed using special technology to help provide all day relief from plantar fasciitis pain.
•  Suitable for people suffering from plantar fasciitis and it is able to be worn by everyone from athletes to those on their feet all day.
•  The T-Band Compression lifts and stabilizes from the achilles to the plantar fascia.
•  The 3D Geo Technology provides pin-point compression to relieve arch and heel pain.
•  The targeted compression improves circulation for faster recovery. It is comfortable for running and recovery.
•  Wear this Plantar Fasciitis Sleeve on affected feet. Pull sleeve up like a pair of socks.
•  Note: Order is for per piece. Interchangeable for either feet.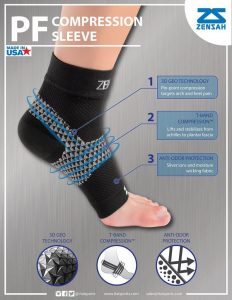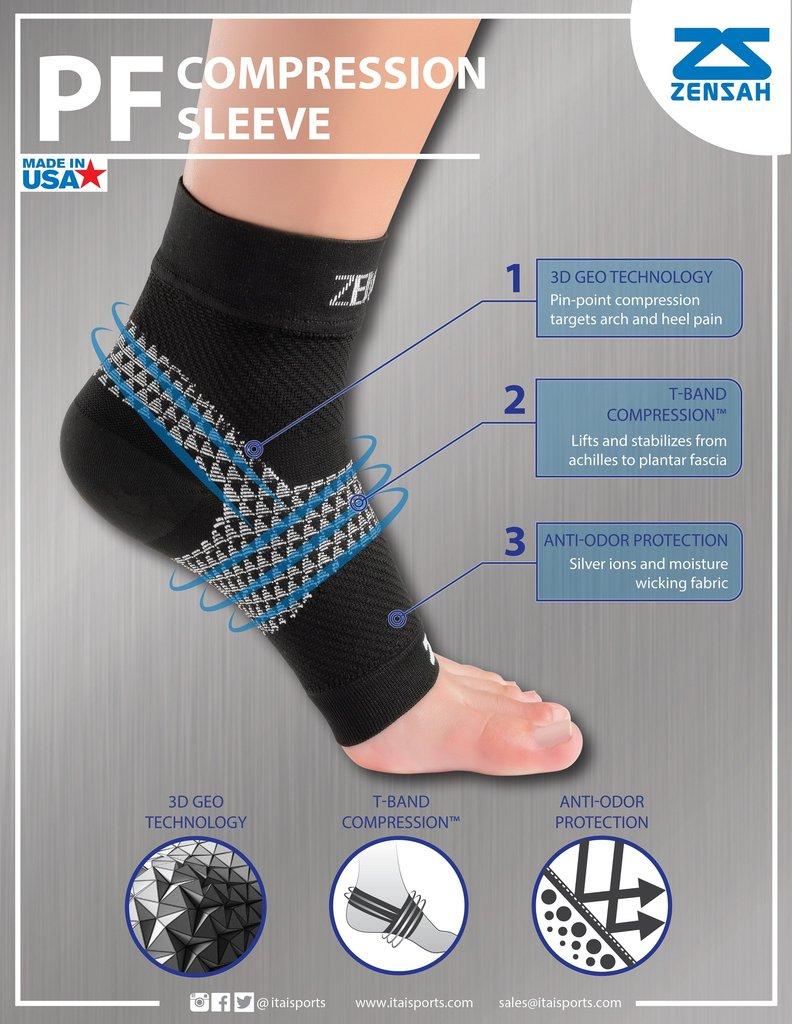 Size Chart: