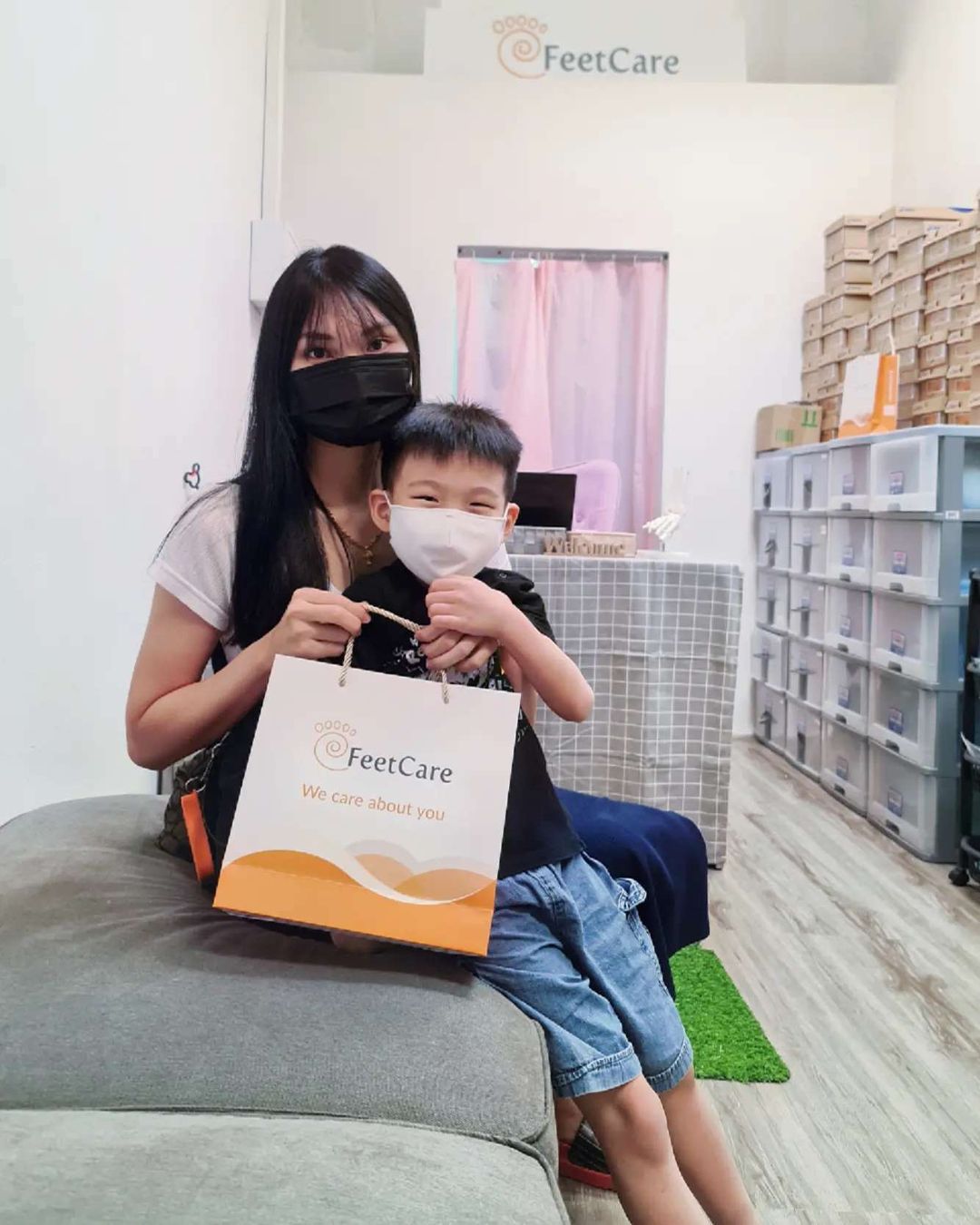 Brought Hayden down to @feetcare.sg last weekend for a detailed foot scan assessment and consultation to understand more about his feet.
Upon arrival, JJ the consultant analysed Hayden's feet via a 3D foot scan & shared that Hayden's weight distribution in static and dynamic standing are both not ideal i.e not putting weight over his toes and he has a high arch over his right foot (more prone to bunion and plantar fasciitis if not corrected).
He was then prescribed a pair of insoles based on his feet type after the detailed foot scan. JJ also shared that because Hayden is still very young, his feet structure is still developing, hence she recommended me to bring him down for another detailed scan 6 months later.
With this new knowledge, I decided that I should bring my other 2 kids to have an assessment as well.
Not only did I get an proper orthotics insoles for my kid, daddy A also bought a pair of running shoes with the orthotics insoles as well. He actually tried wearing 2 different insoles on each foot and he could feel the support given by the orthotics insoles instanteously as he require less effort. This is due to a more defined curve on the orthotics insoles as compared to the regular insoles.
We will be coming back in 6 months to see if the orthotics insoles helps to improve their standing and walking.

– Mx Lee