Description
Sizing Guide: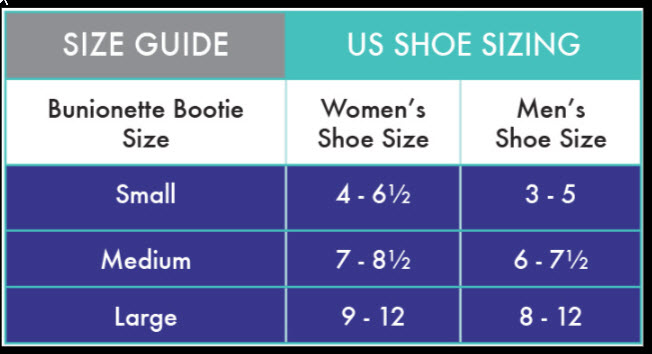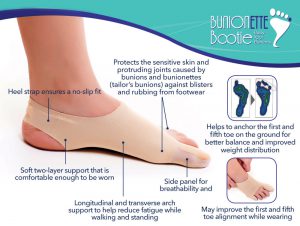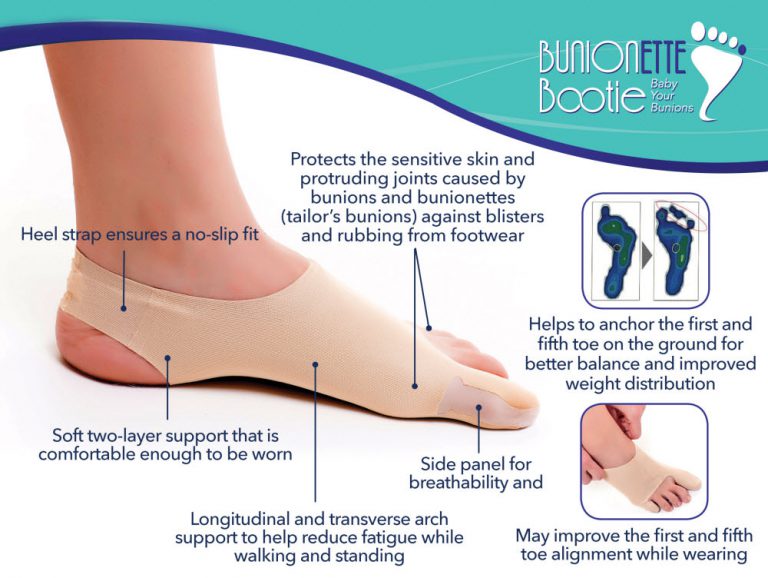 Product Detail:
•  A Comfortable and Practical Treatment Option for Tailor's Bunions (Bunionettes)
•  Soft, thin, dual layer barrier (only 1mm thick!) to protect against blisters, rubbing, & increasing tenderness
•  The Bunionette Bootie should feel snug but not uncomfortable. You may see and feel the change in your big and little toe alignment as soon as you put it on. Wear it all day and night for maximum support, and experiment with different sizes for different activities.
•  Here are a few additional sizing tips and things to keep in mind while selecting your size:Many people with bunions and/or bunionettes purchase shoes that are 1/2 – 1 full size larger than they would normally, in order to give their bunion some extra space in the toe box of their shoe. Please use your true shoe size when referencing the size chart above.
•  Suggested wear time is 2-6 hours per day initially, working up to a full days' wear.
•  Remember that feet tend to swell slightly as the day goes on, especially in warmer temperatures. It's best to try your Bootie on for the first time in the morning.
•  Some people may prefer a larger size to wear to bed at night.
•  The Bootie material will likely relax after a few wears.