Description
Product details of Zensah Grit Running Socks (No-Show/Ankle) | Moisture Wicking, No Blisters | Unisex Athletic Socks
Hexo-Padded™ Technology – proprietary padding reduces impact and provides abrasion resistance
Polycolon Fiber – engineered to provide superior moisture wicking and keep your feet dry
Targeted Arch Support – provides compression to arch and plantar fascia
No-Show Look (two tab), 200 Needle Count, Seamless Toe, and Anatomical Fit – for durable, denser, and better fitting socks
Temperature Regulating Fine Merino Wool – keeps you warmer in the cold and cooler in the heat
40% Polypropylene, 26% Nylon, 22% Merino Wool, 12% Spandex
Made in USA
Hand Wash

Grit Running Socks (No-Show) feature a fine Merino Wool & Polypropylene blend to provide superior wicking properties. This helps ensure that even through the grittiest & muddiest trails, your feet stay dry and protected.
Prevents blisters, reduce impact: the wool running socks feature hex-padded technology in the toe and heel area – proprietary padding to reduce impact and provide abrasion resistance

Feet Stay Dry: Special polyclone fiber is engineered to provide superior moisture wicking and keep your feet dry even under the toughest conditions

Keeps feet at optimal temperature: fine merino wool keeps you warmer in the cold and cooler in the heat, keeping your feet at the perfect temperature

Perfect fit: an anatomical fit, seamless toe, and light arch support provides the perfect fit and ensures the wool running socks stay in place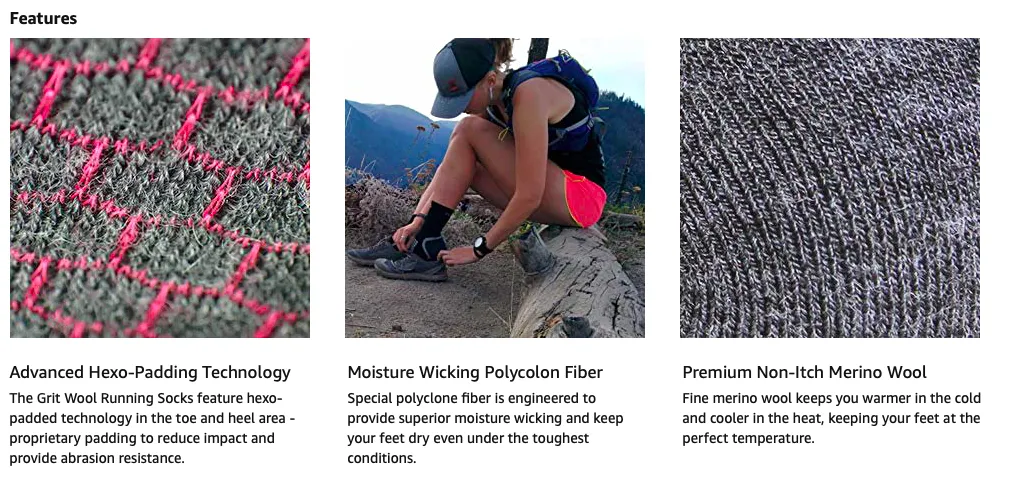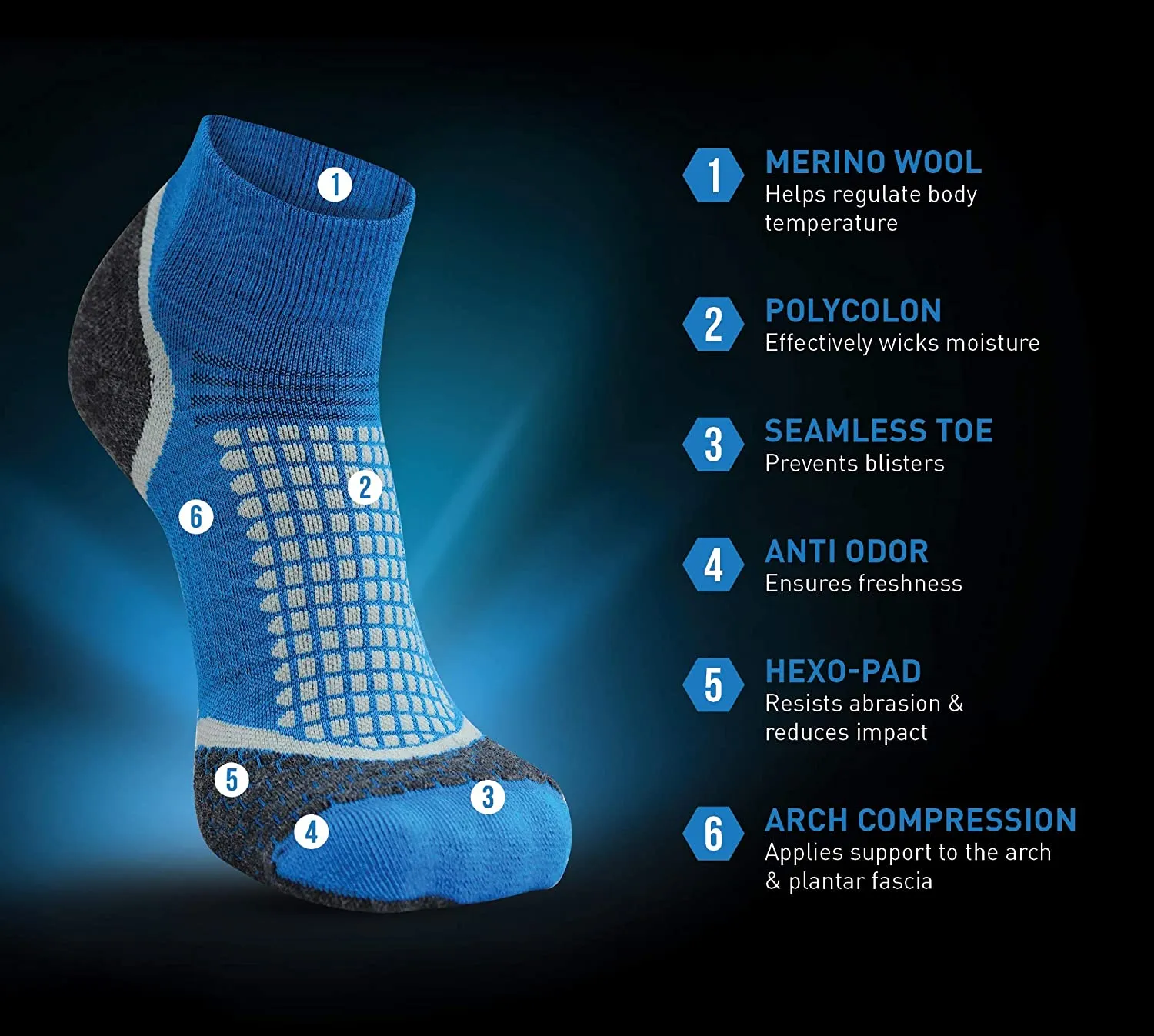 About The Grit Running Socks
Made with special polycolon yarn, the mini-crew running socks are moisture wicking. They can be used in everything from cold wet conditions to hot weather, with your feet staying at the perfect temperature. If they do get wet, the polycolon is a hydrophobic material and dries very fast. Anti-odor technology in the merino wool prevents the buildup of stink. Special hexo-padded technology in the toe and heel area provides padding to reduce impact while running, as well as help prevent abrasions and blisters.
A 200 needle count construction makes the socks more durable than ordinary running socks. The running socks offer an anatomical fit and light arch support to ensure a perfect fit and that the socks don't slip or slide while running.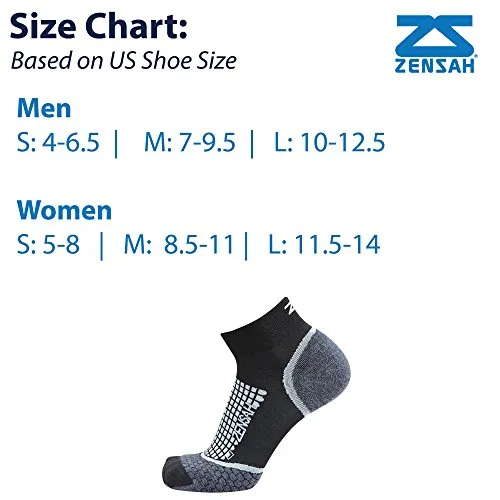 Customer Review