Description
Product details of Formthotics Dual Density Blue/Red Insole | Sports Running Cycling | Lower Arch to Flat Foot | Ready Stock in Singapore
Deep heel cup
Thermoformable
Antimicrobial, antibacterial and antifungal
Softer, cushioning top layer and medium hardness base for better compliance and comfort
Provides additional cushioning without compromising stability or functionality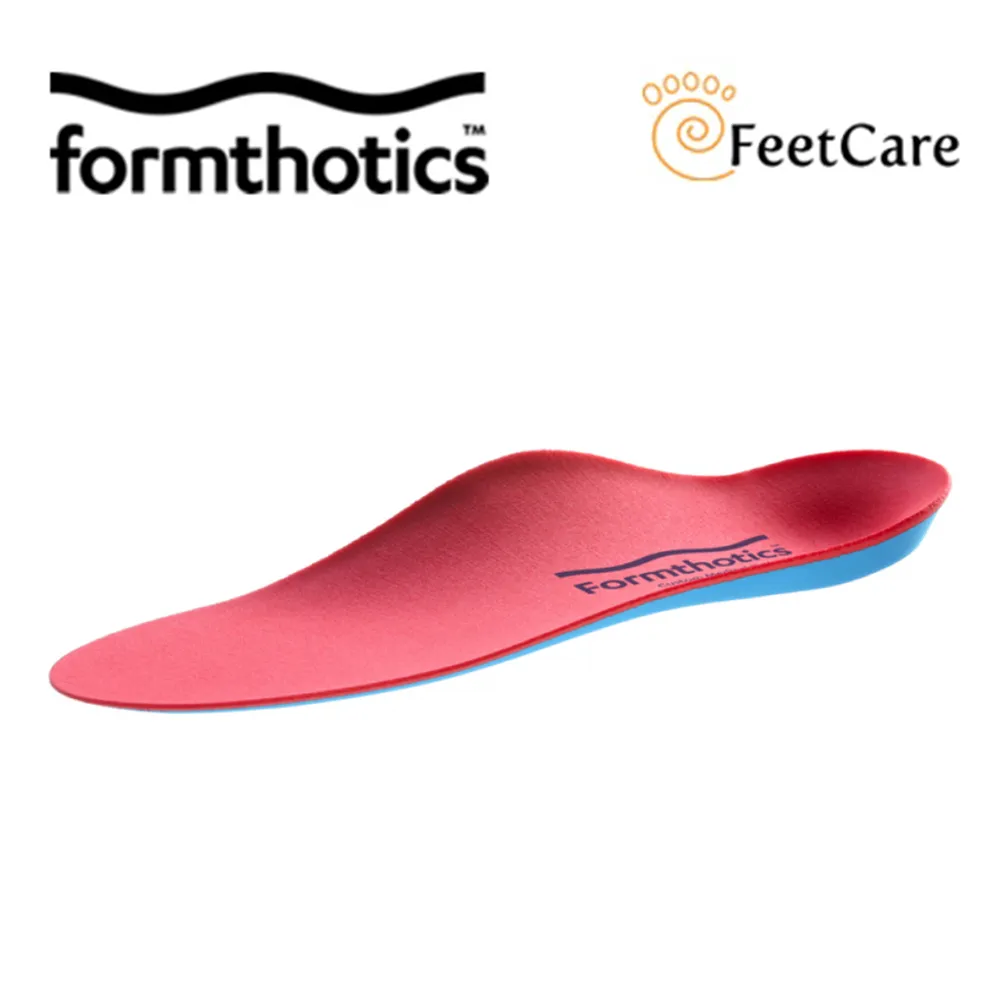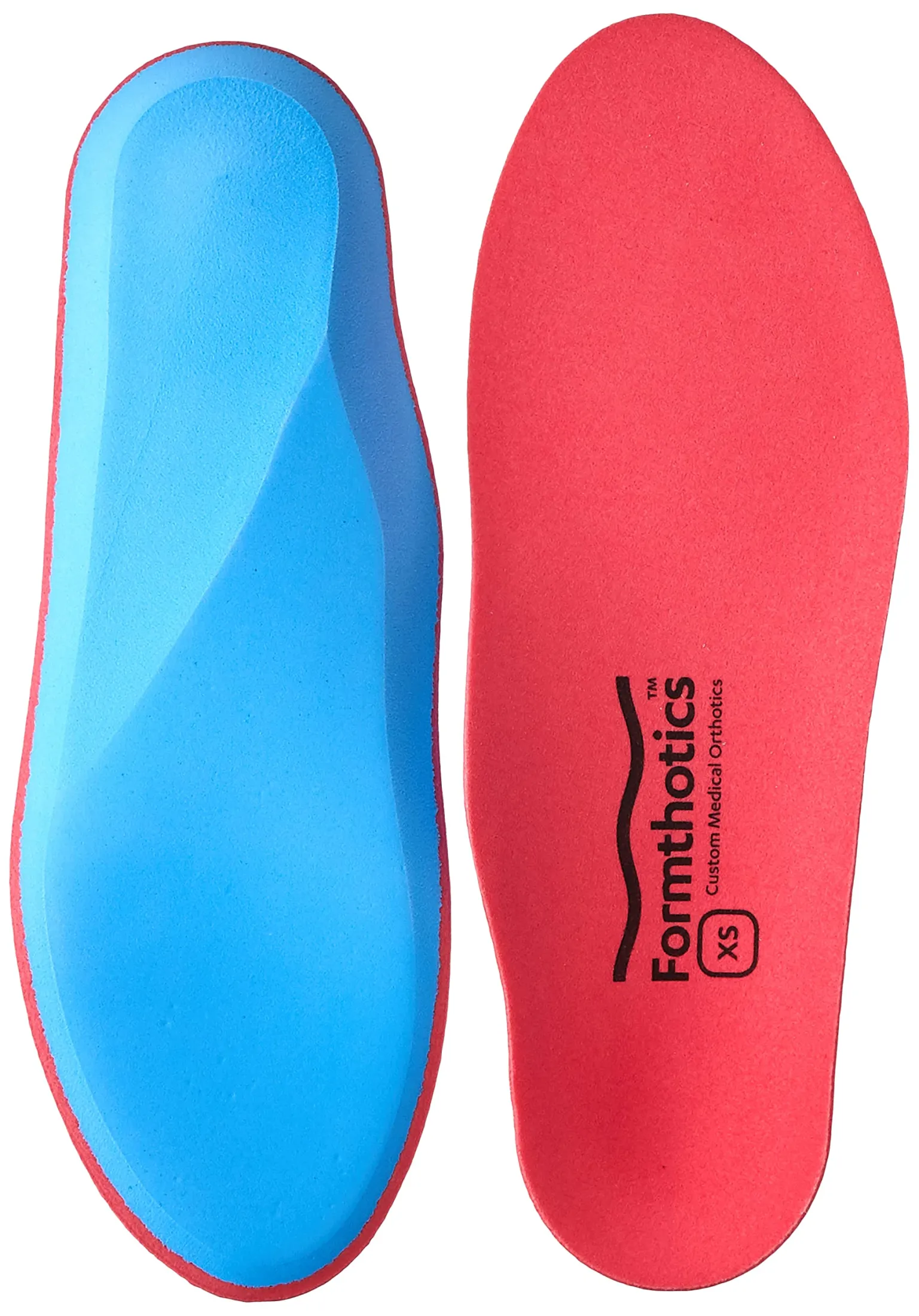 [ ABOUT THE BRAND ]
– Formthotics custom 3D fit without any extra bulk, ideal for when there is less volume in the shoe
– Formthotics Insoles provides both cushioning and control with a double Formax™ foam layer.
– Formthotics provides custom support to your feet stimulating foot and leg muscles to give optimal performance, balance, and strength for better running technique.
– Formthotics dual foam consists of a hard base for greater biomechanical support and a softer top layer for cushioning and comfort.
[ Product Detail ]
The dual layer of foam has a softer, cushioning top layer and a medium hardness base for better compliance and comfort Suitable for conditions where additional cushioning is required without compromising stability or functionality and Provides optimum patient comfort.
[ Who Can Benefit from Wearing Formthotics Dual Density Full-Length Insoles ]
Anyone who requires optimal arch support, excellent cushioning for sport or everyday use. The Formthotics Dual Density Insoles are ideal for use during sports such as running, ball sports, football, and more. These insoles are also suitable for those suffering from foot-related conditions such as overpronation, knee pain, hip pain, Plantar Fasciitis, shin splints, and more.
[ Product Features ]
1. 3D Milled
Formthotics™ are 3D milled from a block of foam. This process creates a consistent foam structure across the orthotic, minimizing pressure points.
Formthotics use a unique manufacturing process where the foam is 3D milled from a block, not compressed or injection molded like many other foam orthotics.
Because Formthotics are 3D milled, the foam structure remains consistent and does not have heavily compressed thin areas associated with compression molded foam, and the foam still has the ability to be molded.
The 3D milling of Formthotics ensures that our feet' heel, arch, and forefoot structure are supported correctly and the thermoforming provides a customized fit for your feet.
2. Thermoformable
Formthotics™ are heat molded to your foot for a truly customized fit, better support, and control.
Thermoforming optimizes the performance of Formthotics creating a close, personalized fit between the foot and footwear.
Formthotics can be thermoformed any number of times and will retain their new shape (even after intense use and re-heating) to ensure lasting total support.
Formthotics are mouldable at relatively low temperatures. In comparison, most other foam orthotics that are compression molded – typically EVA (Ethylene Vinyl Acetate) foam – cannot effectively be molded or remolded. The heat and compression molding manufacturing process alters the EVA cell structure, preventing the foam from holding a new shape when fitted; this forces the foam to return to its original manufactured shape.
3. Heel Cup
The deep heel cup creates a snug 3-dimensional fit around the heel, assisting with shock absorption and minimizing heel strike.
The Formthotics deep heel cup provides increased support and control around your heel, creating a more accurate fit to your footwear that is customized to your feet.
4. Arch Support
The arch support ensures your foot is supported in a neutral position, providing longitudinal, lateral and transverse arch support under the metatarsal heads.
The Formthotics arch support is assisted by a unique teardrop shape milled into the foam on the underneath side of Formthotics. Milling the material from the outside (lateral) edge enhances support on the inside (medial) edge.
5. Shapes
Different activities require different types of support and fit into different shoes for different people. Formthotics™ are shaped to suit your activity requirements.
Formthotics have varied widths, lengths, arch profiles, heel profiles, toe box shapes, and foam density options to suit the needs of your activity, ensuring they fit into the shoes required for your activity. For example, football boots have limited space available inside and do not need to heavily rely on arch support compared to other activities such as running, where there is also generally more space in the shoe to fit Formthotics. Formthotics shapes have been developed over many years, following feedback from activity enthusiasts and medical professionals.
6. Antimicrobial
Formthotics are antimicrobial, antibacterial and antifungal.
Formthotics contain Ultra-Fresh™ which inhibits the growth of bacteria and fungi that create foot odour and staining, keeping your feet healthy.