Description
Product details of Formthotics Medium Rearfoot Wedges | Orthotic Rearfoot Wedges | Equalize Leg Length | Prevent Hindfoot Abduction
Orthotic Rearfoot Wedges
Alter foot biomechanics and function in the frontal plane at the rearfoot
Attaches to the undersurface of Formthotics or directly to your shoe
May be used as a medial or a lateral wedge
Self-adhesive
A 4mm rearfoot wedge will help to equalise your leg length and prevent hindfoot abduction (rolling inwards) which decreases your likelihood of Achilles tendinopathy or other foot pain and conditions such as flat feet. Rearfoot wedges come in 2 densities – Firm or Soft.
Available in three sizes: Small, Medium, and Large.
Potentially Suitable for: Achilles Tendinopathy, Heel Spur, Peroneal Tendinopathy, Plantar Fasciitis, Severs Disease, Shin Splints, Sprained Ankle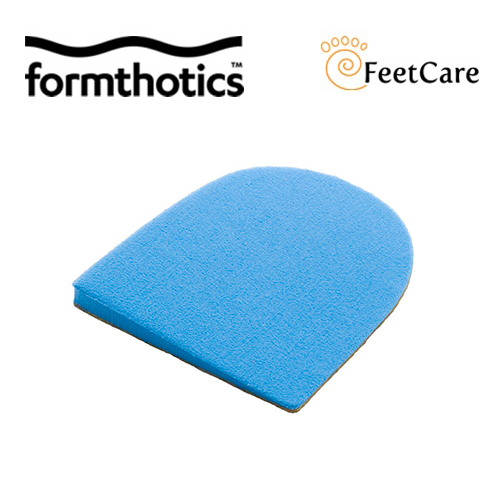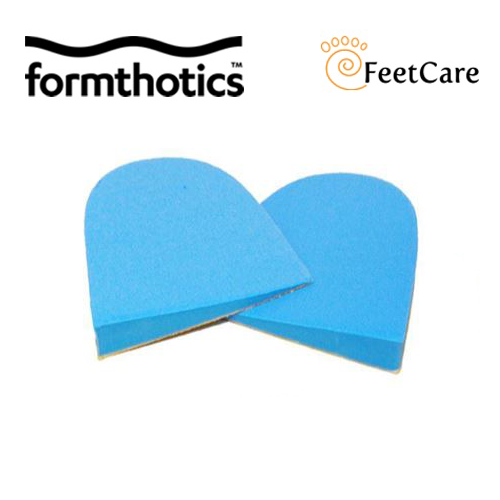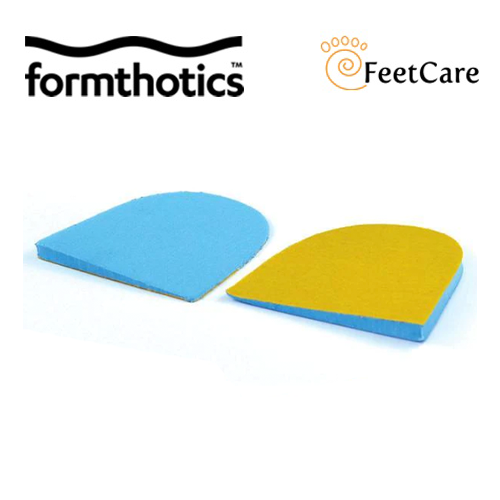 [ ABOUT THE BRAND ]
– Formthotics custom 3D fit without any extra bulk, ideal for when there is less volume in the shoe
– Formthotics Insoles provides both cushioning and control with a double Formax™ foam layer.
– Formthotics provides custom support to your feet stimulating foot and leg muscles to give optimal performance, balance, and strength for better running technique.
– Formthotics dual foam consist of a hard base for greater biomechanical support and a softer top layer for cushioning and comfort.
[ Product Detail ]
Orthotic Rearfoot Wedges
— Alter foot biomechanics and function in the frontal plane at the rearfoot
— Attaches to the undersurface of Formthotics or directly to your shoe
— May be used as a medial or a lateral wedge
Self-adhesive
A 4mm rearfoot wedge will help to equalise your leg length and prevent hindfoot abduction (rolling inwards) which decreases your likelihood of Achilles tendinopathy or other foot pain and conditions such as flat feet. Rearfoot wedges come in 2 densities – Firm or Soft.
Available in three sizes: Small, Medium, and Large. 
[ Potentially Suitable for ]
— Achilles Tendinopathy
— Heel Spur
— Peroneal Tendinopathy
— Plantar Fasciitis
— Severs Disease
— Shin Splints
— Sprained Ankle
How to use it?
Remove the adhesive to stick it onto the insole or place it underneath the insole on the sole of the footwear.
**NOTE: Order is for 1 piece only.