Description
Product details of Formthotics Heel Lifts For Heel Raises (6mm/4mm) | Leg length Discrepancy | Orthopedics | Heigh Increase Insoles
May be attached under the heel area of Formthotics to elevate the calcareous
May be attached directly into the heel cup of a shoe
May alleviate Achilles tendon and triceps surae strain
Assists in balancing leg length discrepancy
Improves function in a forefoot equinus
Hard density Formthotics Formax™ foam for durability
Item is sold per piece.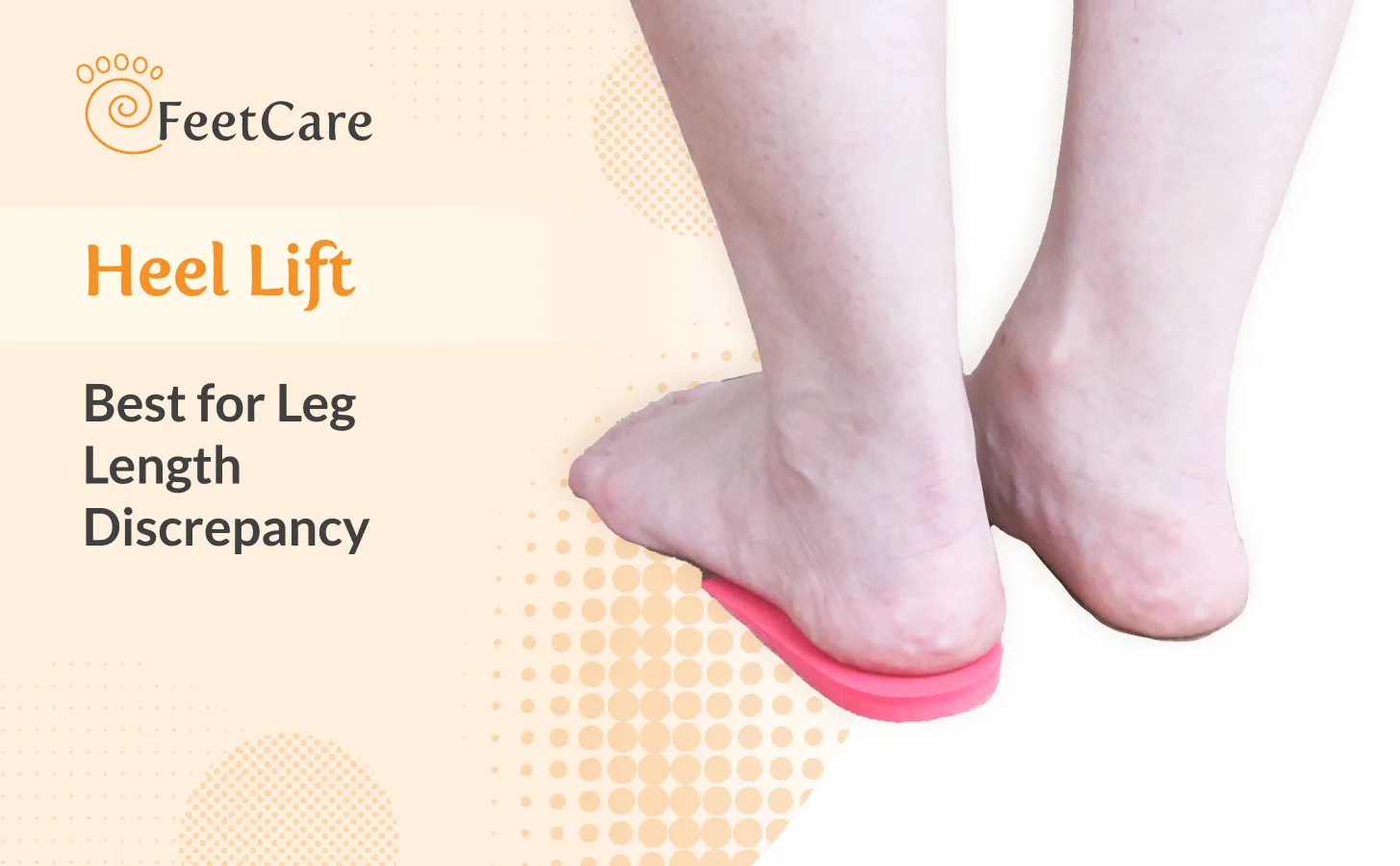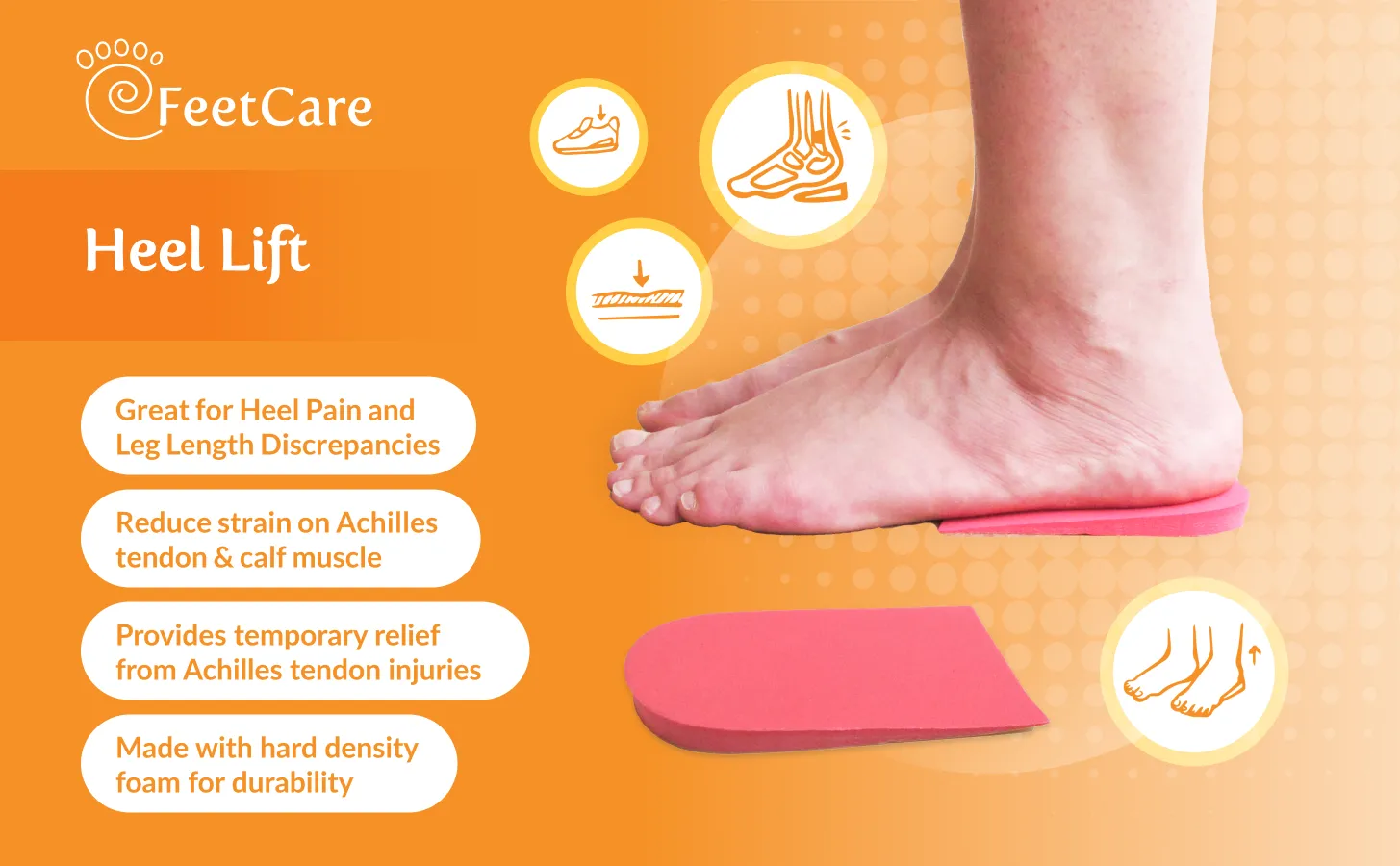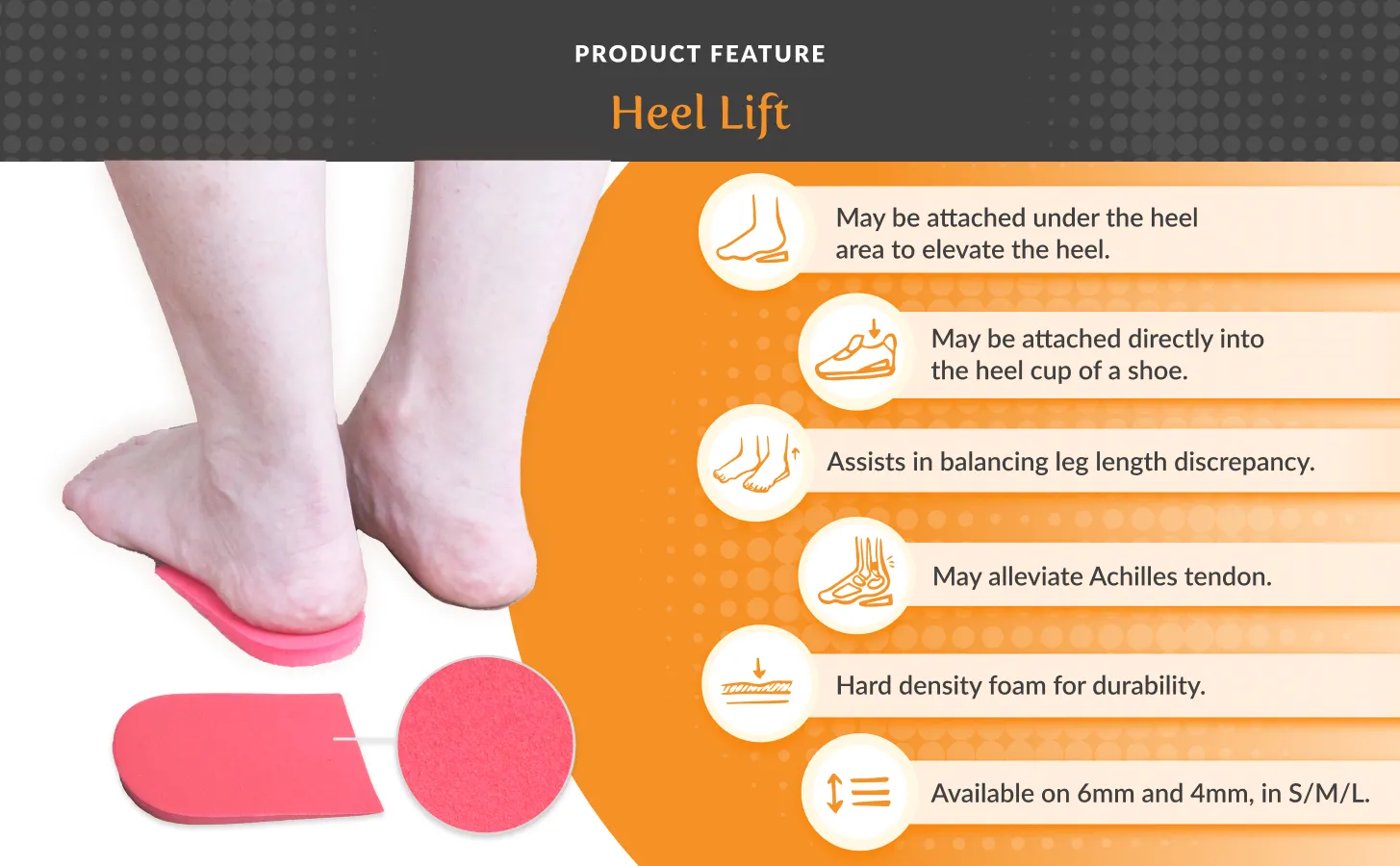 Product Detail:
It helps to reduce strain on Achilles tendon and calf muscle. Placed under heel area in shoes to ensure that the heel is lifted. Provides temporary relief from Achilles tendon injuries
The heel raise can be used to be treat Achilles Tendinopathy. The heel raise will prevent microtrauma as the ligament is not able to stretch to its full capacity.
How to use?
Remove adhesive to stick it onto the underside of the insole or place it underneath the insole on the sole of the footwear.
Note: Item is sold per piece.
Size: 4mm S, 4mm M, 4mm L | 6mm S, 6mm M, 6mm L
Sizing Chart: