Description
Product Detail
Archline's product is designed and manufactured in Australia. The mission of ARCHLINE is to provide a Smarter Choice for footcare and orthotic products for everyone. There are too many products out there that are based on unsubstantiated claims and pseudoscience or are of poor quality to provide any benefits. Archline's product products aim to improve the quality and fullness of life by restoring the foundation to the feet with quality footcare products developed from a thorough understanding of: 1. foot anatomy and biomechanics 2. shoe construction and engineering 3. modern manufacturing principles & ideals Recommended for kids with Arch Pain, Flat Feet, Heel Pain, and other Foot Problems.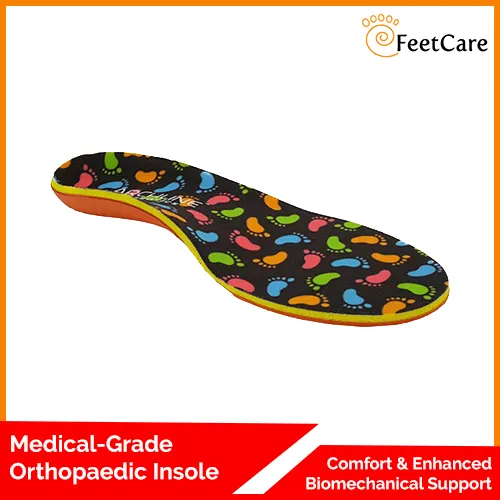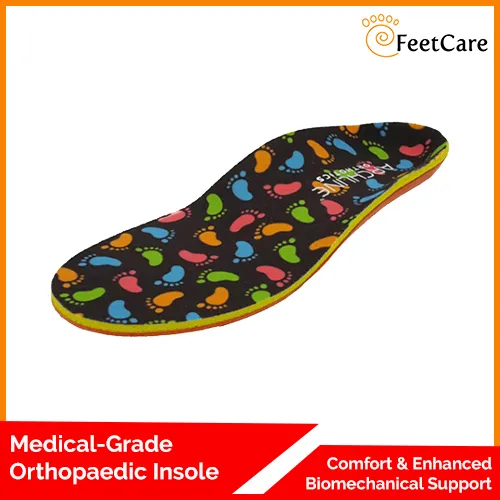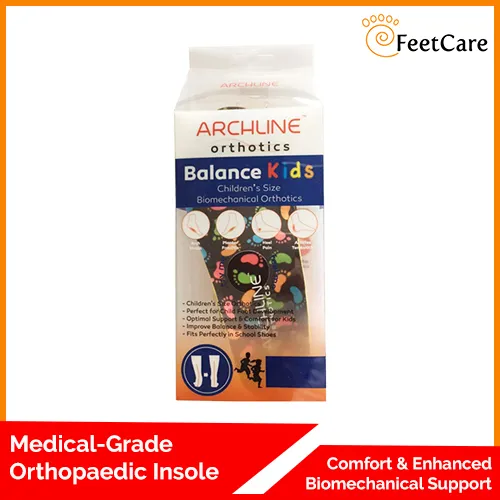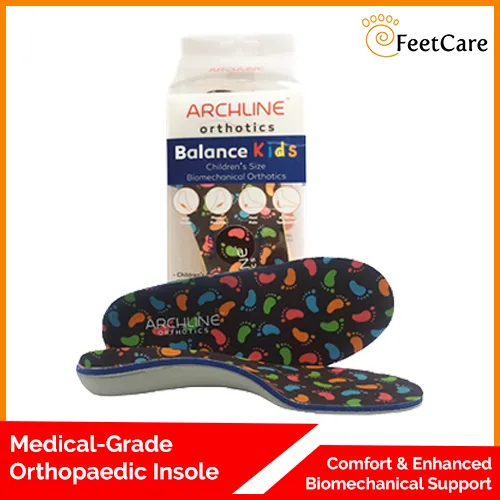 • ACHLINE's signature Balance Orthotics are designed for school-age children.
• Ach support alters the way your foot strikes the ground to improve biomechanical function.
• They provide relief, support, and comfort to enable you to keep moving for longer without pain and discomfort.
How To Use:
Remove the existing insole from the inside of your shoe.
Replace with Archline orthotic insoles.
Available in Sizes (EU) 31-35, suitable for 7 years old and above, unisex.
The kids orthotics are perfect for child foot development and allows your kids to work/play longer and happier. The fit well in most kids size school shoes and runners.
Each pair features our signature orthotic sole footbed made with flexible lightweight materials and maps the entire soft tissue and muscle of your feet.
The Archline signature orthotic footbed design accommodates and aligns the natural posture of the foot, relieving strain and over-extension of the plantar fascia muscle and providing optimal orthopedic comfort and support. Also good for flat feet.
Features:
Perfect for kids
Improves balance & stability
Ortholite layer for superior shock absorption
Aids in child foot development
Supportive and not overly corrective
Work/play longer with happier & healthier feet
Fits well in school shoes and runners
Good for flat feet
Designed and Manufactured in Australia