Description
Product Detail:
Total Support – The Shape That Feels Great
Most rigid replacement insoles offer some motion control and stability but that's where the similarity ends: Spenco Total Support Insoles feature our patented 3-POD Modulation System. By positioning pods with varying degrees of hardness beneath key areas of the foot, Total Support Insoles change the ground forces reaching the foot during activity. This tunes the ride for increased performance and superior comfort while helping to reduce over-pronation – a common problem that causes foot, leg and back pain.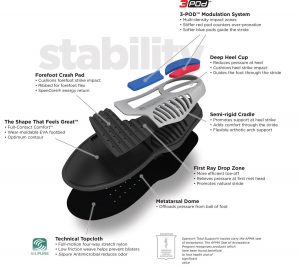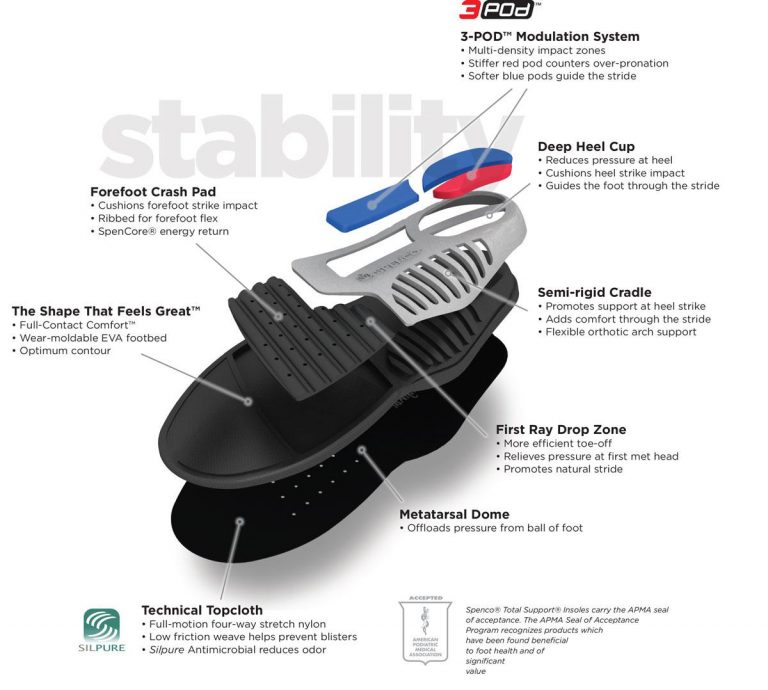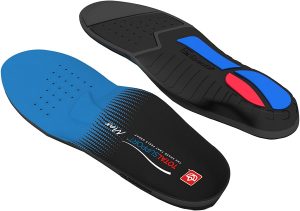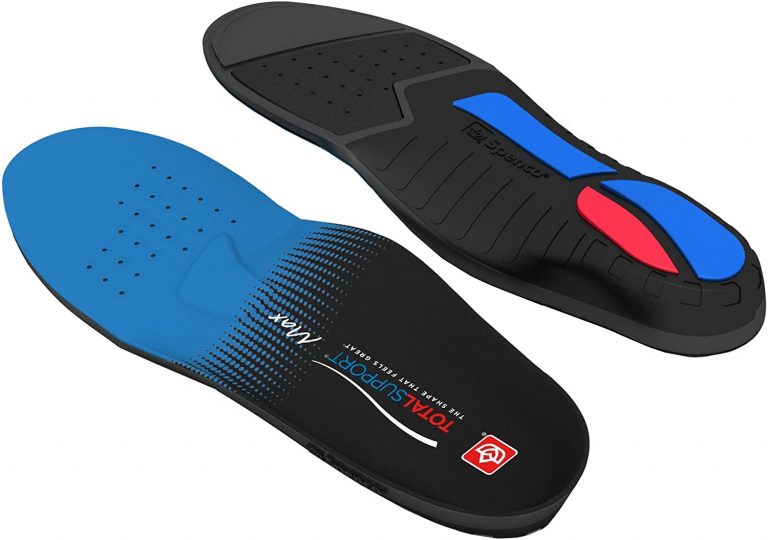 Size Chart


What's the difference?
[ Total Support Original ]
Semi-Rigid Orthotic Arch Support for Stability. Our best replacement insole supports, stabilizes and cushions right out of the package. Wear-moldable, Full-Contact Comfort Fit. Lasting support and shock absorption improves performance and prolongs the life of your shoes.
[ Total Support Max ]
Rigid Orthotic Arch Support for Stability. All the features of the Total Support Original but with a stiffer, more rigid arch support and SpenCore Forefoot Pad. Perfect for serious athletes needing stiffer, more rigid support.