Description
Product details of Telic Energy Flip Flop | Unisex Sandals | Plantar Fasciitis / Heel Pain / Flat Foot / Orthopedic Supportive Shoes
Design in USA
100% Novalon for ultimate comfort, strong arch support, max durability and soft feel sole
THE MODERNIZED CLASSIC – It's Telic's spin on the classic flip flop; Convenient and comfortable for everyday wear, yet lightweight and waterproof for the active lifestyle
ERGONOMIC TECHNOLOGY – Telic's heat-sensitive Novalon material molds to the shape of your foot, eliminating pressure points and cushioning each step; It's like walking on air
ELITE PERFORMANCE – Time-tested by athletes nationwide, Telic's shock absorbing properties help feet and joints recover after fatiguing sports and workouts
DOCTOR'S CHOICE – Due to their medial arch support and orthopedic functionality, Telic's sandals are recommended for alleviation of foot ailments such as joint pain, bunions, and plantar fasciitis
BETTER SIZING – Telic uses unisex, non-numerical sizing in light of their versatility and adaptive fit; Novalon material forms to each wearer's foot in reaction to body heat, so it's best not to store them in the hot summer sun
Size: XS/S/M/7D/L/XL/XXL (choose the size base on the Telic size chart)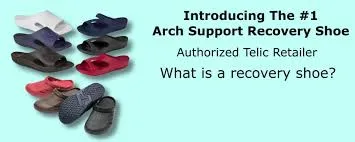 Made from our exclusive Novalon material, this style supports the arches of your feet through our anatomically correct footbed and custom deep heel cup.  The design offers an even weight distribution under the foot and reacts to your body temperature to give your feet a hug as they conform perfectly to your personal shape. The ability of the sandal to adapt and mold to any foot-type is what makes Telic so unique, and gives you that feeling of floating above the ground. 
Offer Free Exchanges If a wrong size is received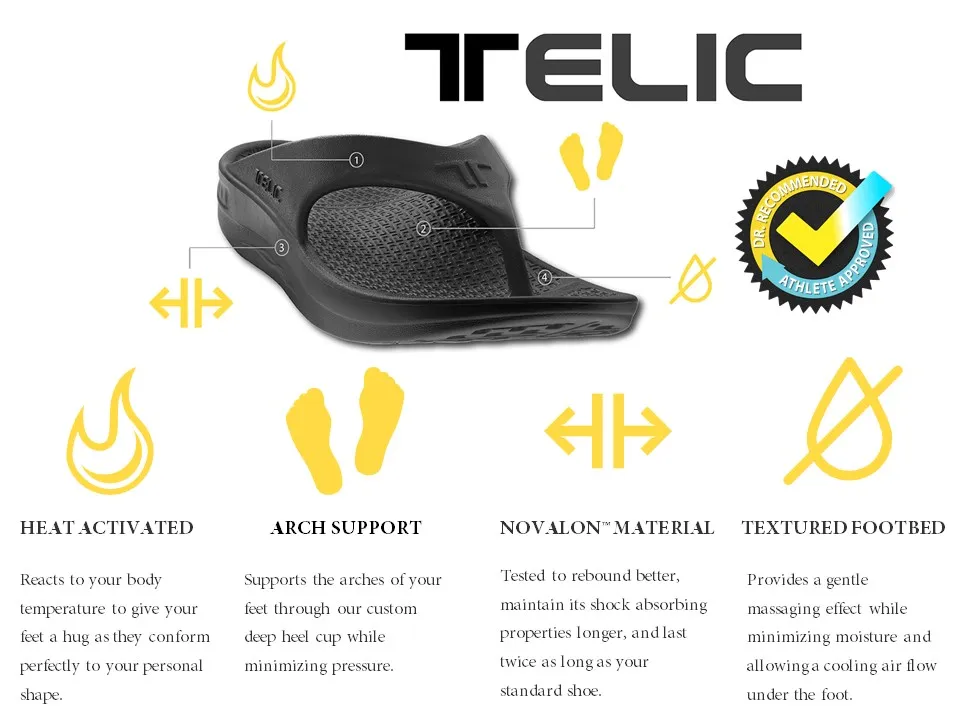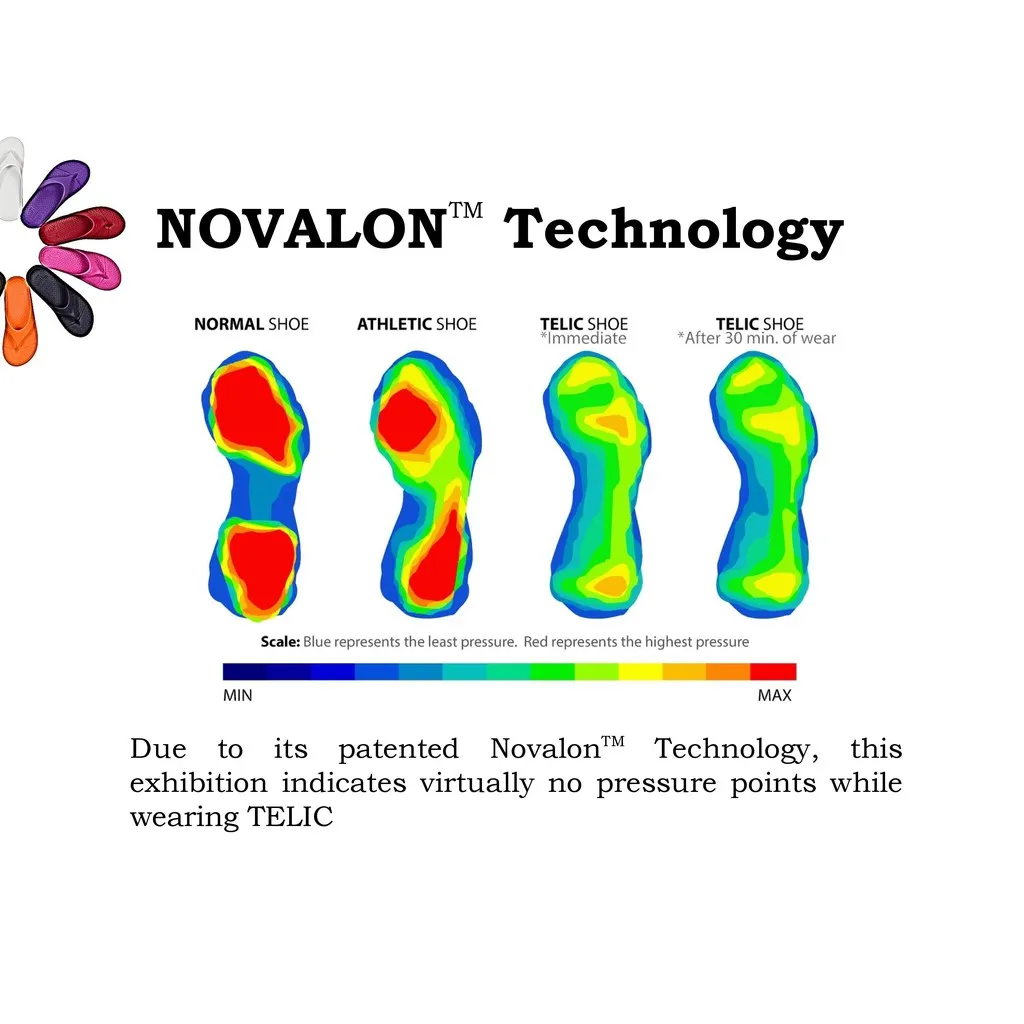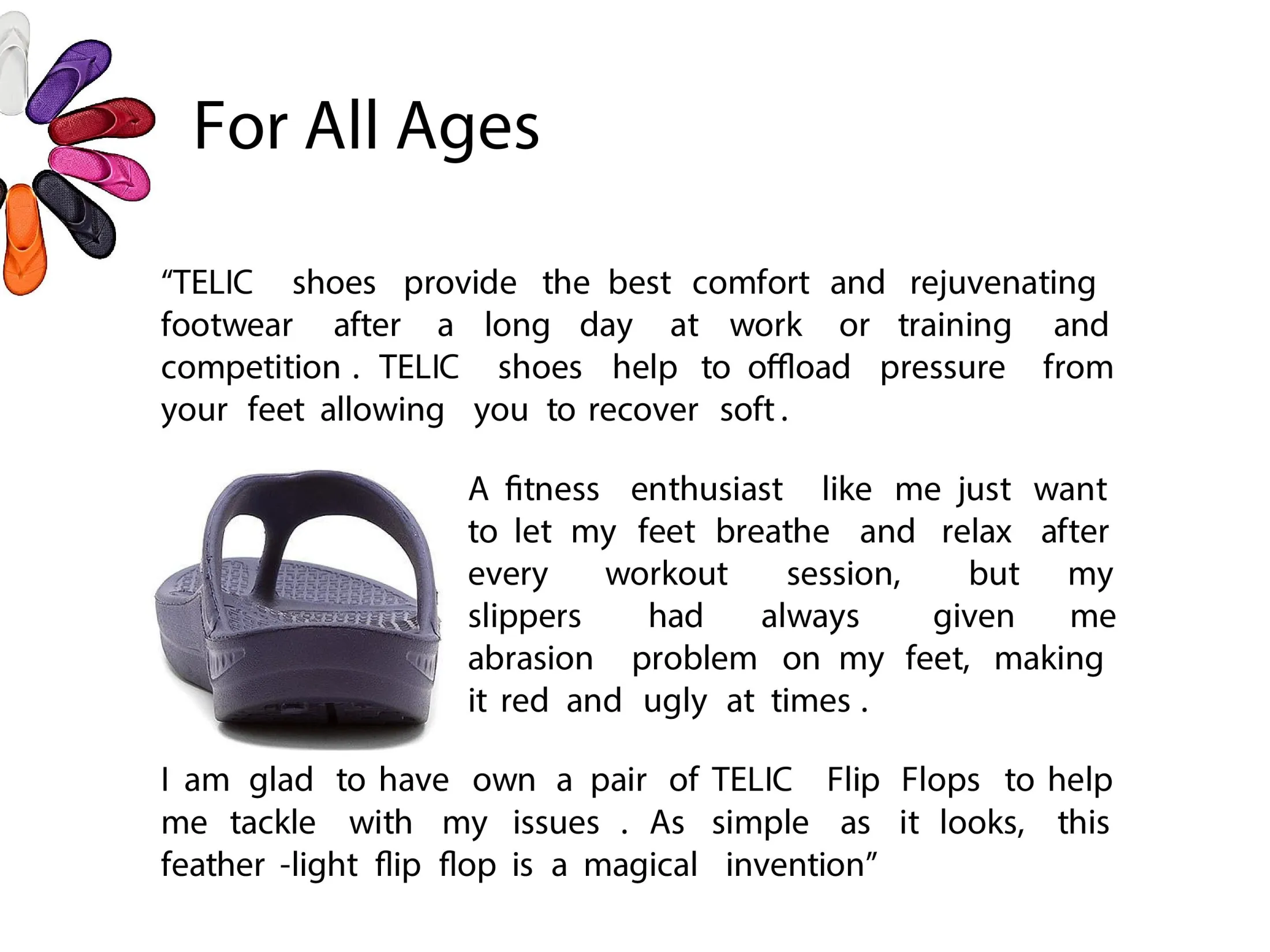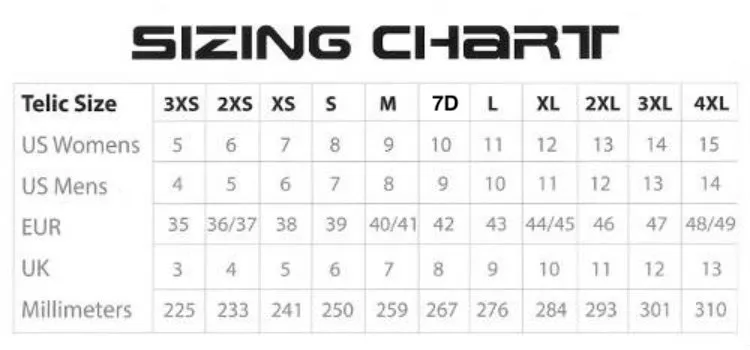 Please select the size (XS/S/M/7D/L/XL/XXL) at product variation base on the Telic Size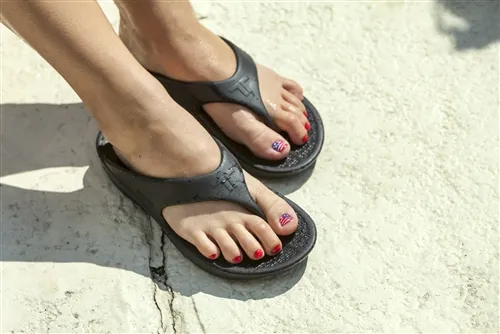 What makes these flip flops stand out from the crowd? First, they're manufactured from a material called Novalon®. It's actually an elastomer that's latex and allergy-free. "The unique blend of elasto-polymers is feather-light, pillow-soft, and provides exceptional cushioning, rebound, and elasticity. Telic shoes not only absorb shock, but they have a noticeable "bounce back" effect that makes you feel like you are floating above the ground." When I say that you won't want to take them off your feet, I'm not exaggerating. They're on my feet many hours per day.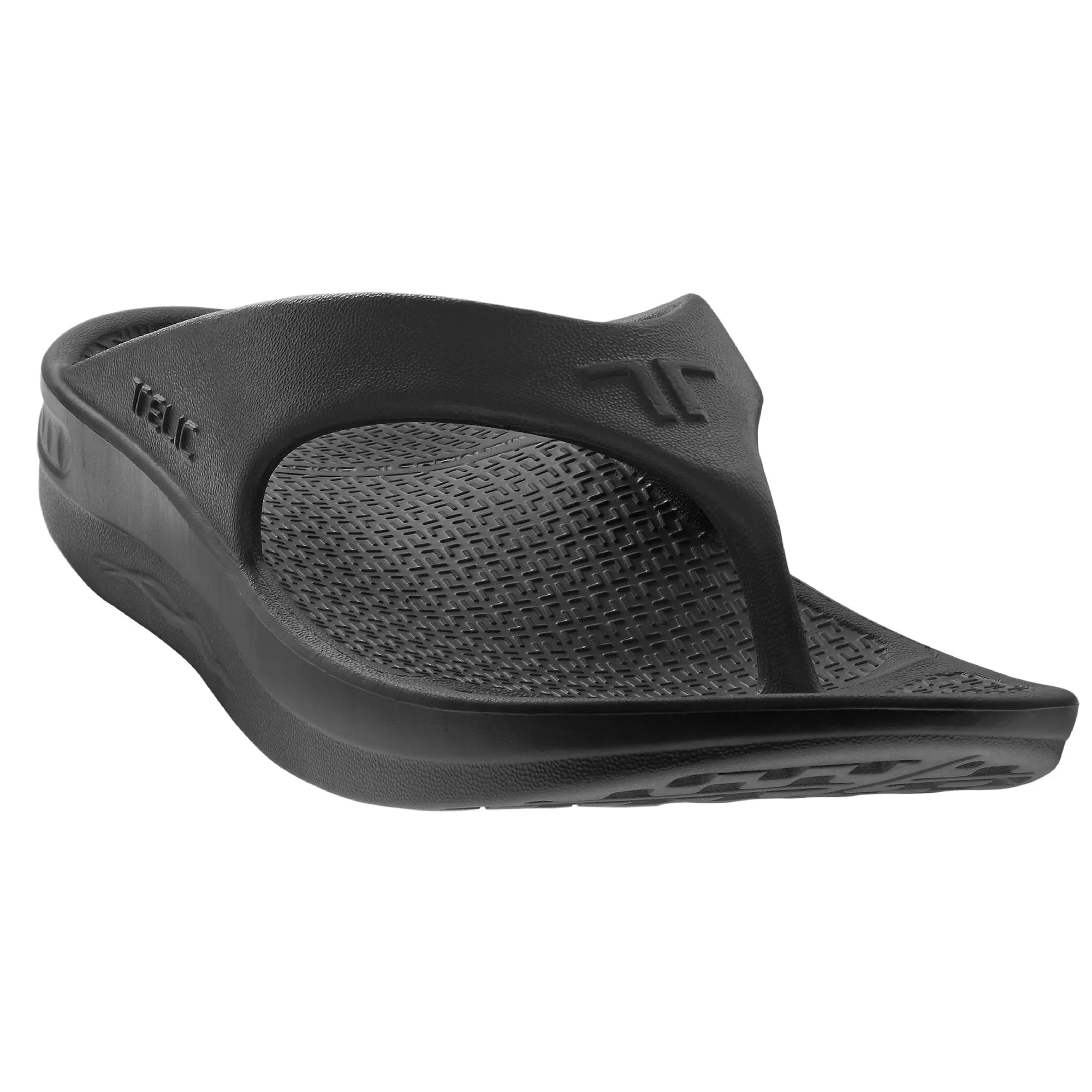 Midnight Black
Dolphin Gray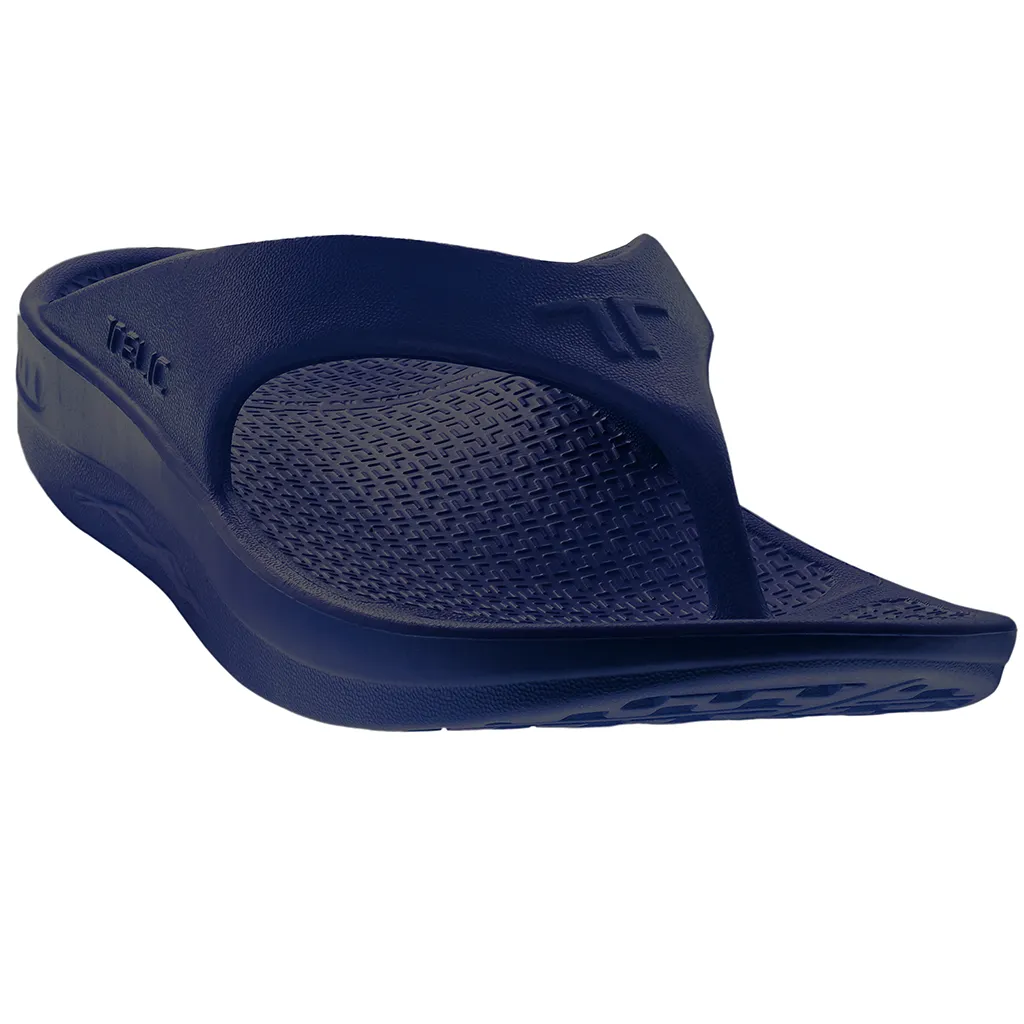 Deep Ocean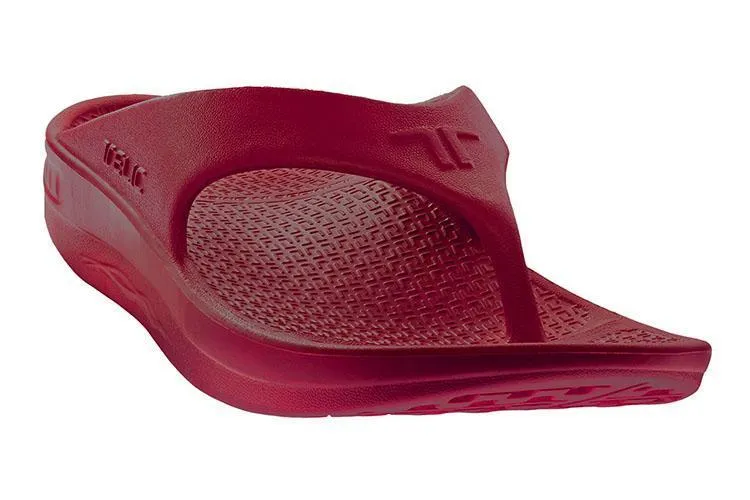 Dark Cherry